PATRIOT launches VIPER VPR400 RGB M.2 PCIe Gen 4x4 SSD for gamers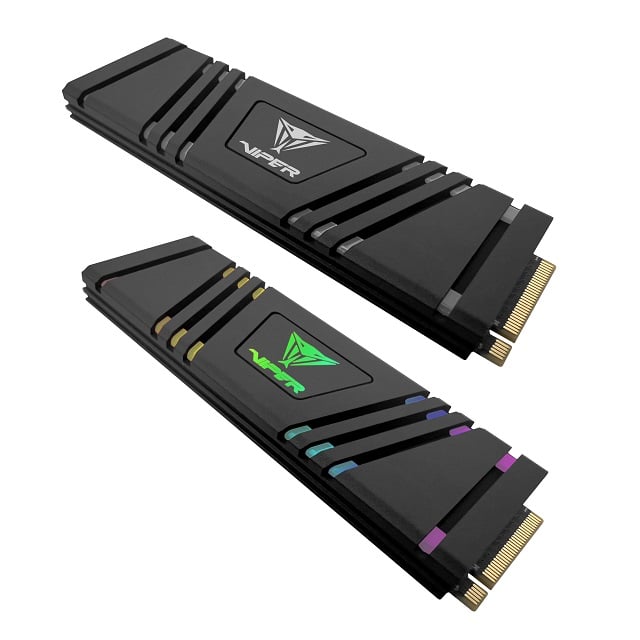 M.2 PCIe Gen 4x4 solid state drives are nothing new -- there are plenty of them on the market. However, a Gen 4x4 SSD with RGB lighting is apparently non-existent -- until now, that is.
Today, Patriot launches the all-new VPR400 M.2 PCIe Gen 4x4 SSD under its popular VIPER sub-brand which is designed for gamers. The company claims it is the world's first M.2 PCIe Gen 4x4 SSD with RGB lighting. While there are a bunch of M.2 PCIe Gen 3x4 drives with RGB, as far as I can tell, this might really be the first 4x4 variant with that feature.
"A unique aluminum heat spreader has been included to keep the drive thermally stable while accenting the onboard RGB LEDs. This SSD is built using the latest Innogrit IG5220 Gen4x4 controller along with the highest quality 3D NAND memory chips, allowing the drive to provide the 4K Aligned Random Read and Write speeds up to 600K and 500K IOPs and Sequential Read and Write speeds up to 4,600MB/s and 4,400MB/s," says PATRIOT.
The company adds, "The VIPER VRP400 SSD is different from the traditional NVMe SSDs, which set performance restrictions that limit read and write data transfer speeds to maintain a workable operating temperature. Instead, the VIPER VRP400 supports the Thermal Throttling technology using a built-in thermal sensor and firmware to wisely manage the SSD operational performance and temperature. This technology can effectively prevent overheating while efficiently commanding the best performance under dynamic conditions."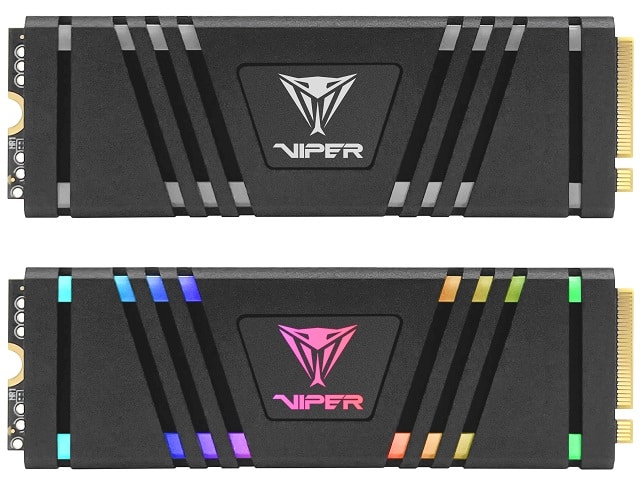 While the VIPER VPR400 is very attractive, the usefulness of RGB lighting on an M.2 SSD is debatable. After all, many computers will hide the beauty once it is installed -- if you can't see it, does it really matter? More importantly, the speeds are just average for a PCIe Gen 4x4 SSD. In other words, if you don't care about the RGB lighting, there are much faster options out there.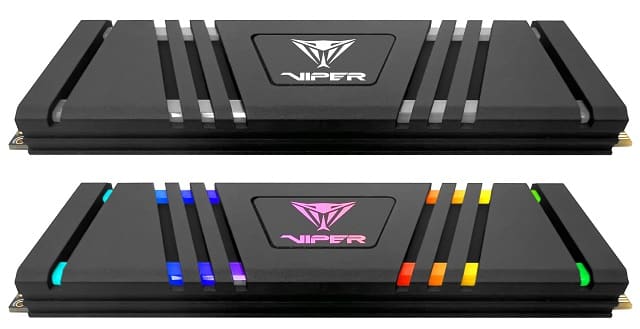 The VIPER VPR400 is being offered in 512GB and 1TB capacities only and pricing is not yet known. Patriot says the drive should be available here in "late June."
Please note: Some of the above links may be affiliate links, meaning we, or our writers, may receive payment if you purchase one of these items (or other items) after clicking on them