Samsung announces 990 PRO NVMe SSD and Satechi releases compatible USB-C enclosure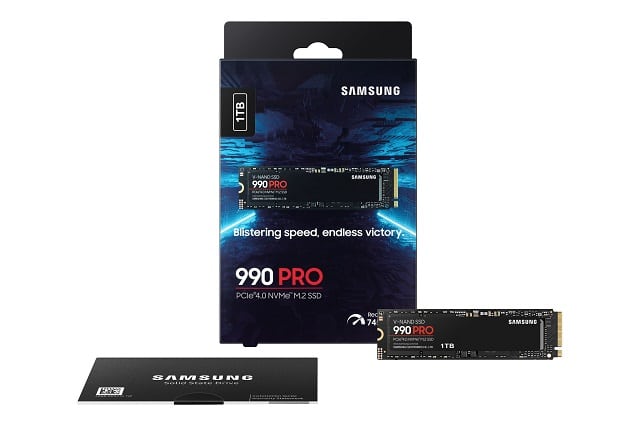 Are all NVMe M.2 solid state drives the same from a performance perspective? Technically, no, but nowadays, even the lower-speed offerings are still rather fast. In other words, no NVMe SSD is "slow" although I would still caution to stick with trusted brands if you value your data. After all, it doesn't matter how speedy your drive is if it dies and your files are lost.
Samsung is probably the most trusted name in solid state storage. Not only are its SSDs historically very dependable, but very fast too. While a Samsung SSD may cost a bit more than some other brands, it is absolutely worth the premium if you want the best.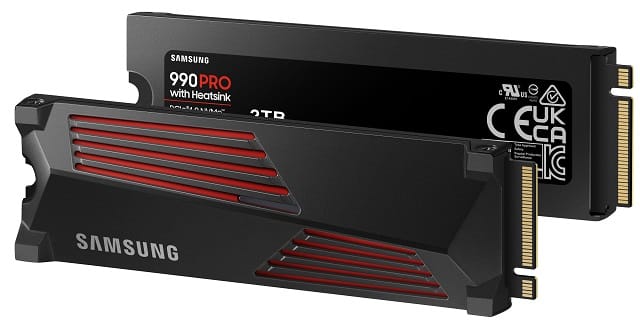 And now, Samsung has unveiled the all-new 990 PRO. This is a fast PCIe 4.0 NVMe SSD that can be had here in October. The drive will initially be offered in just two capacities -- 1TB and 2TB. A 4TB capacity option will hit stores in 2023.
ALSO READ: Plugable UD-6950PDH USB-C Dual 4K Display Docking Station features 100W charging
"Featuring Samsung's latest V-NAND and a new proprietary controller, the 990 PRO series offers nearly the highest speed currently available from the PCIe 4.0 interface. The SSD delivers sequential read and write speeds of up to 7,450 megabytes per second (MB/s) and 6,900 MB/s, respectively. Its random read and write speeds come in at up to 1,400K and 1,550K IOPS, respectively," says Samsung.
The company adds, "Built on a low-power architecture, Samsung's newly designed controller dramatically improves the SSD's power efficiency by up to 50 percent compared to the 980 PRO. Additionally, the 990 PRO employs a nickel coating on the controller and a heat spreader label on the drive for reliable thermal management. Samsung's Dynamic Thermal Guard technology further ensures that the drive's temperature stays in the optimal range."
Samsung shares specifications below.
Interface
PCIe Gen 4.0 x4, NVMe 2.0
Form Factor
M.2 (2280)
Storage Memory
Samsung V-NAND 3-bit TLC
Controller
Samsung in-house controller
Capacity
1TB
2TB
4TB
DRAM
1GB LPDDR4
2GB LPDDR4
4GB LPDDR4
Sequential Read/Write Speed
Up to 7,450 MB/s, Up to 6,900 MB/s
Random Read/Write Speed (QD32)
Up to 1,400K IOPS, Up to 1,550K IOPS
Management Software
Samsung Magician Software
Data Encryption
AES 256-bit Full Disk Encryption, TCG/Opal V2.0,
Encrypted Drive (IEEE1667)
Total Bytes Written
600TB
1200TB
2400TB
Warranty
Five-year Limited Warranty
The Samsung 990 PRO will also be offered with or without a heatsink. While the heatsink should lower temperatures and potentially increase performance and longevity, it also makes the SSD physically bigger, meaning it may not fit in all computers or enclosures.
Speaking of enclosures, Satechi has a new Tool-free aluminum offering that should be perfect for transforming the non-heatsink variant of the Samsung 990 PRO (or any M.2 SSD) into an elegant USB-C storage drive. The enclosure can be purchased from Satechi directly here for just $49.99.
Please note: Some of the above links may be affiliate links, meaning we, or our writers, may receive payment if you purchase one of these items (or other items) after clicking on them.