Why environmental impact is important to the PaaS industry [Q&A]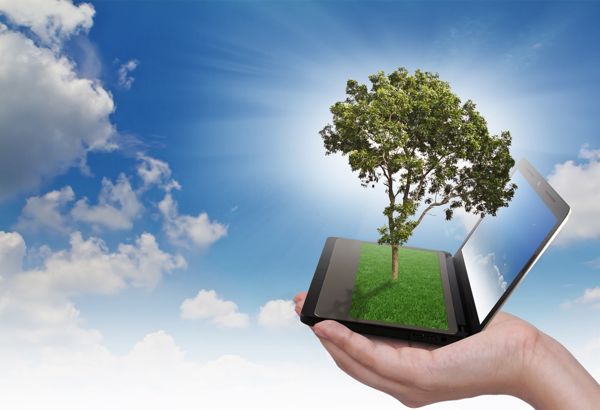 Businesses of all sizes are keen to reduce their carbon footprints and impact on the environment. Moving systems to the cloud can be a tempting approach but one that risks simply moving your impact elsewhere.
Leah Goldfarb has recently been appointed as environmental impact officer at enterprise PaaS provider Platform.sh, we spoke to her to discover more about the role and the importance of environmental issues to the industry.
BN: Is your appointment as the first environmental impact officer in the PaaS industry a sign that technology companies are taking the climate crisis seriously?
LG: Actually yes, I do think many companies across the board, including technology companies, are taking the climate crisis much more seriously than they did even five years ago. Thankfully, the global effort to fight climate change is making progress because of the Paris Agreement, which was signed at the end 2015. The agreement's main goal is to prevent global temperatures from rising by more than two degrees Celsius (above pre-industrial levels and limit warming to 1.5 °C if possible) in this century. To date, 194 parties have joined the Paris Agreement which has the support of many global powerhouses, including Apple, Google, Intel, Microsoft and Novartis Corporation, among others. According to new findings, if all parties keep their promises, the 2 °C goal of the Paris Agreement may be achievable, and that is great news. That's not to say that 'greenwashing' is not an issue. Speaking of Google and Microsoft, both companies have made public announcements concerning their 100 percent renewable energy, carbon neutrality, and net zero commitments, and I'm confident many others will follow their lead.
BN: What does your role at Platform.sh entail, what do you hope to accomplish?
LG: Prior to joining Platform.sh I spent more than two decades working in environmental science and policy, which included serving as the senior science officer at the Technical Support Unit of the Intergovernmental Panel on Climate Change (IPCC) Working Group I. What attracted me to join Platform.sh is the company's commitment to reducing its own carbon emissions, and to do the same for its international customer base. The 'impact' part of my title is what interested me the most. My goals include accelerating our sustainability efforts, which translates to a commitment to provide our customers with responsible website scaling and fleet management. We take carbon emission reduction very seriously. This means actively tracking our emissions and continually optimizing our operations in order to our environmental impact. We also have a team working on researching how to continue to innovate in this area
BN: Do you believe the role of environmental impact officer will become more common across the global technology industry?
LG: Yes, I do. We must address the climate crises and other environmental issues, such as biodiversity loss. It is in our common good to do so. Whatever companies call the position they create, whether it be environmental impact officer or head of sustainability, this is a positive move that shows the company's commitment to being a more sustainable business that understands that we all have a duty to reduce our carbon footprint.
BN: Can you explain how the information technology sector contributes to growing carbon emissions globally?
LG: I don't believe there's widespread acknowledgment that the ICT sector contributes four percent of greenhouse gas emissions (GHG) (which puts it on par with the aviation sector) and its energy consumption is increasing -- this sector may represent 15 percent by 2040. There's no doubt that the technology sector could be doing even more to fight climate change by further reducing their greenhouse gas emissions. Digitization was cited by the IPCC as one systematic way to reduce greenhouse gasses. As cloud computing consolidates resources, it is generally a more inherently energy-efficient technology than on-premises alternatives. Most of the attention in reducing the carbon emissions in cloud computing has focused on improvements in data center hardware, but the focus is now pivoting towards the overall energy usage of the cloud sector.
BN: Do you believe companies are doing their part to fight climate change? If not, why?
LG: It can be difficult to quantify whether companies are doing their part. Do I think that fossil fuel companies are doing their part? No.
Currently, one big barrier to making meaningful progress on the climate change front is 'greenwashing'. Some of what is occurring in the corporate world is more marketing-driven or brand-building than a true commitment to reducing carbon emissions or creating and executing policies that make these goals a priority. A true measure of a company's commitment to sustainability is whether they've set goals and have an implementable plan to achieve these goals. For example, companies that are really serious about making a positive impact on reducing their carbon footprint will commit to a 50 percent-80 percent reduction in at least Scope 1 and Scope 2 emissions. Scope 3 should also be calculated and every effort should be made to reduce it.
BN: What are some ways technology companies can reduce their carbon footprint?
LG: As mentioned previously, digitization via a move to the cloud is a good start. In fact, according to one study, "Microsoft's cloud solutions saw reductions in energy use and carbon of between 30 percent and 90 percent compared to when applications were installed on-premise." However, there's some other ways in addition to improvements in datacenter efficiency. Developers can also do their part. With increased code observability tools (e.g., BlackFire.io) that show which processes use the most resources, developers can more easily identify bottlenecks, optimize their code to speed up their applications and reduce their carbon footprint as a result. The most resource-intensive option for code deployment is a private server maintained on-premises. Once the more environmentally-friendly decision to deploy to the cloud is made, there are various options in terms of the level of mutualization. When the developer has the highest level of mutualization, these environments are inherently less resource-intensive.
Image credit: Jannoon028/Shutterstock