Value stream management is key to digital transformation (even if you don't know what it is)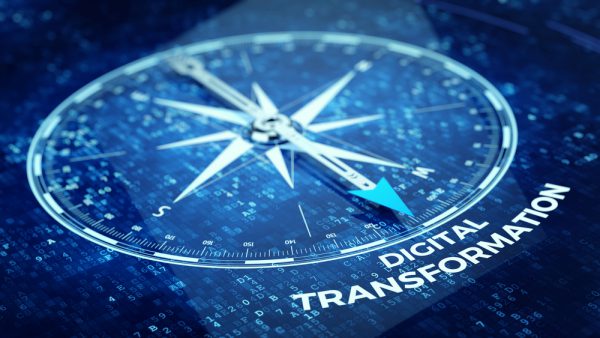 Businesses are increasingly turning to digital transformation in order to remain competitive and relevant in their respective industries. But how do you ensure you're getting value from your efforts?
A new survey of 600 senior executives in large companies from CloudBees shows that value stream management (VSM) is seen as key, as well as removing barriers and making transformation easier to achieve.
So, what is VSM? It's defined as a systems-thinking practice to improve the flow of business value from customer need to customer value. However, while 90 percent of senior executives in the poll say they are familiar with the concept, 72 percent admit there is still confusion about what VSM actually is and does.
Of senior executives surveyed, 90 percent believe that organizations that commit to VSM will be ahead of those who don't when it comes to digital transformation, and they agree VSM makes these programs easier to achieve. There's agreement among executives (92 percent) that VSM offers employees more time for innovation, alleviating time spent managing challenges.
"Our global survey clearly highlights the critical role value stream management plays in the success of any organization's digital transformation -- whether they are at base camp or much further along in the journey," says Shawn Ahmed, chief product officer at CloudBees. "VSM provides visibility into every facet of end-to-end software delivery, providing vital metrics and helping to efficiently flow value -- connecting software delivery to business outcomes."
Other findings from the survey are that business decisions around VSM are made at the C-level, according to 56 percent of respondents. Employee commitment to VSM is the main roadblock to adoption, with 35 percent of respondents saying getting mid-level employees committed to VSM thinking, and 31 percent saying getting senior leadership committed to VSM thinking are the biggest roadblocks. The second hurdle (33 percent) is scaling VSM efforts throughout the organization.
Overall though the picture is positive, with digital transformation plans in place and going well, according to 96 percent. Only 18 percent say they are moving, but not fast enough.
The full report is available from the CloudBees site and there's an infographic summary below.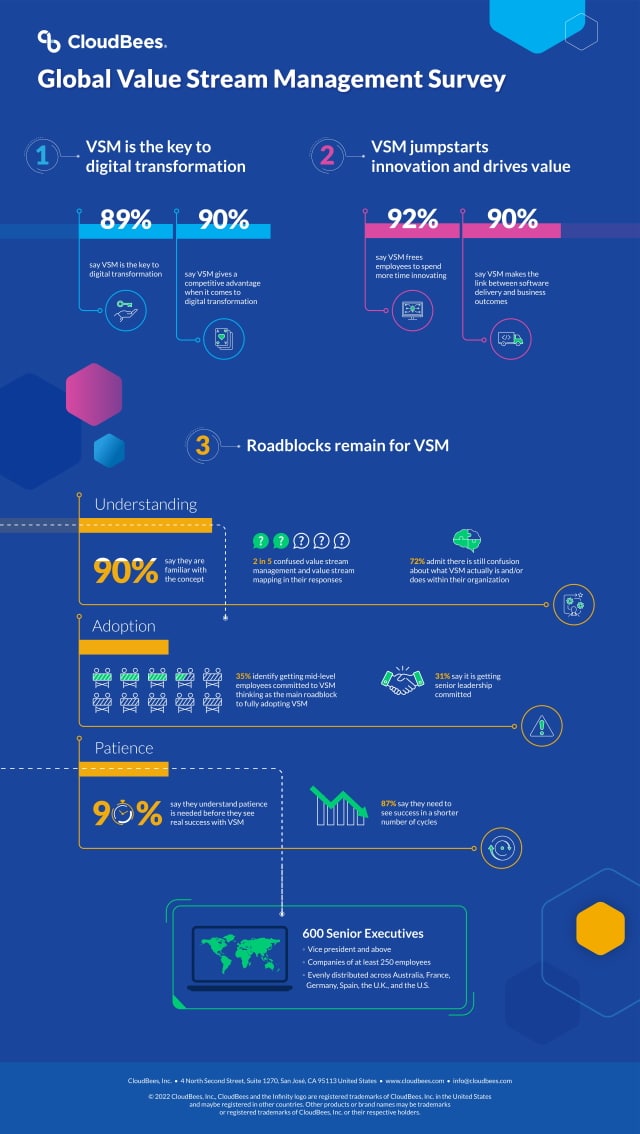 Photo Credit: Sashkin/Shutterstock