How usage data can strengthen software monetization initiatives [Q&A]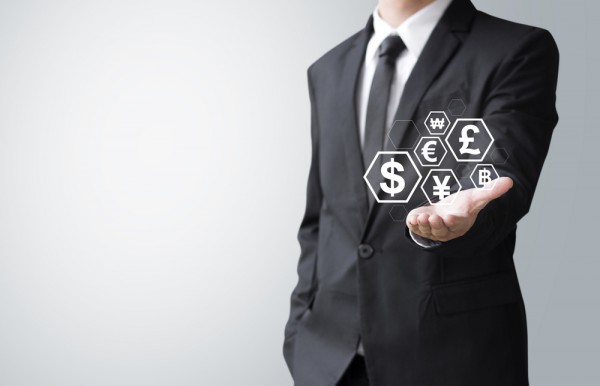 Today's software customers have varied requirements about how that software is deployed and how they pay for it. So how can software companies provide high-value offerings that support customer retention?
As software suppliers offer a mix of monetization and deployment models, they need clarity into how their products are being used. We spoke to Vic DeMarines, vice president, software monetization product management, at Revenera, for insights into current trends and best practices in software monetization.
BN: What are the most commonly used software monetization and deployment models today?
VD: Outsider of pure play SaaS application companies, we're living in a hybrid world, where software suppliers mix monetization (licensing) models and application deployment models.
Continuing a trend we've seen for the past few years, when it comes how customers pay for software, subscription is the monetization model showing the greatest anticipated growth over the coming year. Yet it certainly isn't the only monetization model that's relied on heavily. The first of three reports in our annual series, Revenera Monetization Monitor: Software Monetization Models and Strategies 2022, illustrates that, where companies use a monetization model extensively (for more than half of their business), subscription and perpetual are tied in the lead. An important takeaway here is that, while subscription has been grabbing headlines, other monetization models continue to have staying power.
When it comes to how the software is deployed (delivered to the end customer), software-as-a-service (SaaS) is increasingly popular. Perhaps that doesn't come as a surprise. Nearly six out of 10 respondents to this year's survey indicated that they anticipate growth of this model in the coming 12–18 months. But again, the dominant model isn't the only model being used; SaaS, on-premises software, embedded software, public and private cloud deployments are all in the mix.
The big picture view is that we're seeing many ways monetization and deployment models are being mixed -- and will continue to be. Software suppliers need to be prepared to support this hybrid product portfolio to meet customers' needs.
BN: What is software usage data and how can it be used by software suppliers?
VD: 'How are our products being used?' That's a fundamental question that every software supplier must be able to address, independent from how they currently license their software. Software product usage data provides the visibility to answer that question.
Usage data is extremely useful for a range of initiatives, such as making changes to monetization models to implement a recurring revenue stream. Beyond that, it can help multiple teams (including product management, compliance, customer success, sales, software engineering, and senior leadership) make effective decisions about features, pricing, UI/UX design, and more. Software usage data can also help track and mitigate software piracy and misuse.
Given its importance, it's somewhat surprising that only about a quarter (26 percent) of respondents currently have the ability to collect usage data very well. Others are making progress; 35 percent can do some of this work, but with manual processes or engineering work. We are, though, seeing greater recognition of the value of collecting software product usage data; in this year's research, 18 percent of respondents indicate that they plan to gather it in the coming one to two years, which is double the number reported in 2021. Overall, by 2024, 80 percent of software suppliers will collect software usage data.
BN: What role does software usage data play in managing a hybrid product portfolio?
VD: Software suppliers are changing monetization models for a variety of reasons. Among those who have already made changes, the top reason was to implement a recurring revenue model. Among those who are planning to make changes to their monetization models, the top reasons are to enter new vertical markets, to move to an 'as-a-service' offering, and eliminate revenue leakage.
Software usage data is obviously crucial for implementing monetization models that are based on usage, such as consumption (where customers pay based on actual usage of software) or metered (where customers pay by a pricing metric, such as the time spent in an application). But usage data is valuable for all monetization models. And when a software supplier or producer is looking to implement change to its product portfolio, having a baseline of usage is essential. Software usage data helps illustrate the business case for making changes to and providing ongoing support for the mix of monetization and deployment options provided. Usage data provides an unbiased view of end user use of the application, allowing the publisher to constantly vet which features and capabilities should be valuable to the end user base.
BN: What insights should software producers have about how their products are being used? What insights do customers want?
VD: At a most fundamental level, a software producer should know whether or not customers are using a product at all. Many software producers, though, don't have visibility into this. Among those that do not collect usage data, only 25 percent can see if customers are using their software at all; this goes up to 52 percent among those who do collect usage data. This is especially true if there is a long tail of on-premises applications or if the business had leveraged a channel for distribution; in this environment, collection of actual software use has been limited.
Beyond this baseline, software producers benefit from more advanced metrics, such as: which product version a customer is using, if features in a product are being used, whether a specific customer's utilization is increasing or decreasing, and whether a user has upgraded from a trial or freemium license.
Customers want usage and utilization data. This may include metrics such as the entitlements and use rights for each customer, the product versions they're on, and maintenance renewal dates, for example.
BN: What role does entitlement management play in optimizing the customer lifecycle?
VD: It's good business to offer customers methods to pay for and consume software in the way that they prefer. Being able to provide clarity into customers' usage supports customer retention initiatives by making it clear to users that the price they pay for a product is delivering value. Many software companies have plenty of room to improve on this front, as currently only about one-third (32 percent) feel that their pricing is 'totally aligned' with the value they provide to customers.
Currently, 44 percent of respondents indicate 'lack of insights to monetize the most valuable features' as the biggest hurdle to aligning price and value. Other hurdles that can negatively impact the customer lifecycle include a lack of customer acceptance for new monetization models, lack of insights into user personas and their priorities.
Entitlement management, which addresses the right to use software, is essential. This process helps ensure that users have access to the features that are most important to them, driving engagement and helping to align price and value. When customers feel that they're getting good value from your software product, it can help drive customer retention and minimize misuse of licenses.
Entitlement management, when merged with usage data, enables publishers to segment or filter usage data based on market types and account adoption, which accelerates their ability to gain insights from the data.
Photo Credit: NESPIX/Shutterstock