Almost half of people think cyberattackers shouldn't be prosecuted -- provided they hand back some of their proceeds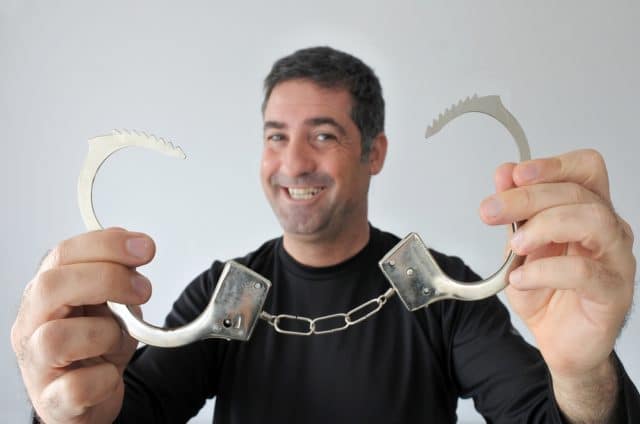 New research from cybersecurity company Naoris Protocol finds 48 percent of people surveyed think criminals who break into computer networks with malicious intent should be paid a percentage of the funds they steal and face no prosecution if they return the majority of their spoils.
The survey of over 500 people working in the cybersecurity and web arenas found just 38 percent saying they disagreed with not prosecuting malicious hackers, while 13 percent were unsure.
Some say not prosecuting may be palatable if the hackers give back 100 percent of whatever was stolen and provide information to enable a security fix in exchange for a reasonable bounty fee.
Naoris Protocol says there is a strong movement supporting the role of legitimate, ethical hackers who work within the confines of bounty rules. Many companies are now viewing bounties as an integral part of their cybersecurity budgets. For example, the total bug bounty market was valued at $223 million in 2020, and according to research company ATR, it's expected to grow 54 percent per year, reaching $5.5 billion by 2027.
Monica Oravcova, co-founder and chief operating officer of Naoris Protocol says:
Letting hackers get away with their nefarious activities not only undermines the entire ethos of a decentralized financial system, but it also promotes behavior that fosters distrust, and it will not assist in the mass adoption of blockchain and decentralized systems to replace outdated centralized processes.

Therefore, it cannot continue to be seen as something to be tolerated on any level. The fundamentals of a safe and equitable financial system don't change. The premise that the only way to solve the hacking issue is to make the problem part of the solution is fatally flawed.

It may fix a small crack for a short period of time, but the crack will continue to grow under the weight of the flimsy fixes and will result in a destabilized market.
There have been cases where hackers have been offered huge bounty payments and employment contracts in return for sharing how the breach occurred and returning the funds. For example LodeStar Finance, which was hacked to the tune of around $6.9m at the end of last year, put out a plea for the return of funds with a 'generous negotiable reward' as part of a settlement. Although on occasions this tactic has worked, the offers are not always taken up.
You can read more on the Naoris Protocol site.
Image credit: lucidwaters/depositphotos.com