Apple's new HomePod comes with advanced acoustics and can tell you if your home is on fire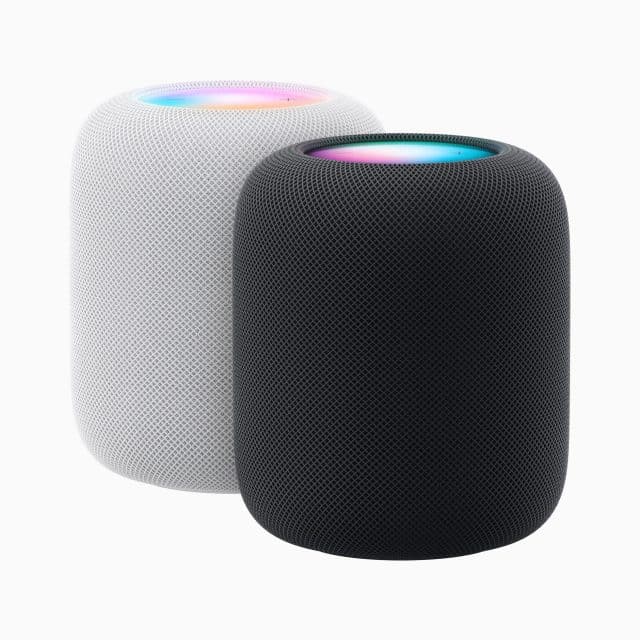 Apple today announced its 2nd generation HomePod smart speaker. The new device is designed to suit any home and sports an acoustically transparent mesh fabric and a backlit touch surface that illuminates from edge to edge.
The new HomePod offers hands-free ways to manage everyday tasks and control the smart home. This includes creating smart home automations using Siri, and checking temperature and humidity in a room. It can also notify you when a smoke or carbon monoxide alarm goes off in the home.
The HomePod, which includes support for immersive Spatial Audio tracks, is equipped with a custom-engineered high-excursion woofer, a powerful motor that drives the diaphragm 20mm, a built-in bass-EQ mic, and a beamforming array of five tweeters around the base.
When two or more HomePod or HomePod mini speakers are used together, they unlock a number of useful features. Users can say "Hey Siri," or touch and hold the top of HomePod to play the same song on multiple HomePod speakers, play different songs on different speakers, or even use them as an intercom to broadcast messages to other rooms. The speakers can also be used to create a stereo pair in the same space.
HomePod can also recognize up to six voices, so each member of a household can hear their personal playlists, ask for reminders, and set calendar events. The speaker can additionally be paired with Apple TV 4K for a powerful home theater experience. Support for Find My lets users locate lost Apple devices, like an iPhone, by playing a sound on the misplaced device.
"Leveraging our audio expertise and innovations, the new HomePod delivers rich, deep bass, natural mid-range, and clear, detailed highs," said Greg Joswiak, Apple's senior vice president of Worldwide Marketing. "With the popularity of HomePod mini, we've seen growing interest in even more powerful acoustics achievable in a larger HomePod. We're thrilled to bring the next generation of HomePod to customers around the world."
The new HomePod is available to order online and in the Apple Store app starting today, with availability beginning Friday, February 3. It is available in white and midnight colors and priced from $299.