New solution secures encrypted data for a post-quantum world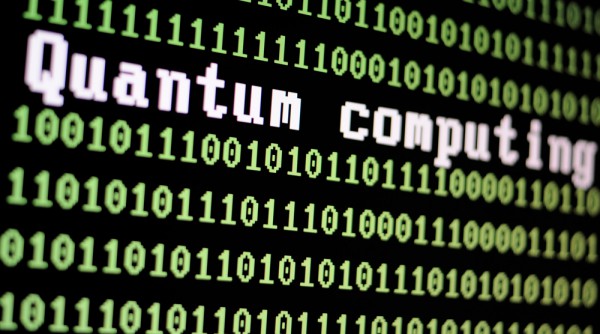 The advent of quantum computing offers a serious threat to the safety of encrypted information. But current post-quantum cybersecurity (PQC) solutions either can't reach edge devices like laptops and mobile phones or required software installation on these devices which is cumbersome and hard to manage.
Now though QuSecure is launching a new solution for protecting encrypted private data on any website or mobile application with quantum-resilient connections and sessions, all with no end-user installation required.
QuEverywhere allows government and commercial organizations to have end-to-end quantum-safe data protection, so the organizations, their customers, and partners can be confident that encrypted data will remain secure.
"In QuEverywhere we have created a solution that no-one else has – frictionless install, avoiding dependence on operating system releases, while, for the first-time, enabling organizations to control their public internet cryptography by providing visibility into, and defense against, cryptographic attacks," says Greg Bullard, QuSecure CTO and head of engineering. "I am incredibly proud of the disruptive and innovative solution built by this team."
QuEverywhere provides protection for data and transactions on-premises or in the cloud, on a mobile device or desktop browser, or in a networked system. For example, financial institutions can use QuSecure's quantum-safe encryption channels to protect bank deposits and transactions made by customers on mobile applications or browsers, while also securing payments from mobile apps or electronic funds transfer software.
It's being rolled out as a feature of the QuProtect software solution that delivers PQC secure communications from the data center or cloud directly to end users and their devices, and back. The software is fully complaint with NIST's recommendations for standardized PQC algorithms and can immediately upgrade algorithms when current ones prove weak, safeguarding the data and communications of today and tomorrow.
"The upgrade to quantum-safe cryptography is a necessary one that every organization will have to undertake sooner or later," says QuSecure chief product officer Rebecca Krauthamer. "Our mission is to use the impending advent of quantum computing as a catalyst to fundamentally fix how cryptography is used and managed. To do this we designed the QuProtect platform to make the upgrade painless and scalable so organizations can adopt the necessary defenses immediately. QuEverywhere is a huge leap forward in getting these protections to extend to every end user."
You can find out more on the QuSecure site.
Photo Credit: The World in HDR / Shutterstock.com