Netrunner Linux distro ain't dead after all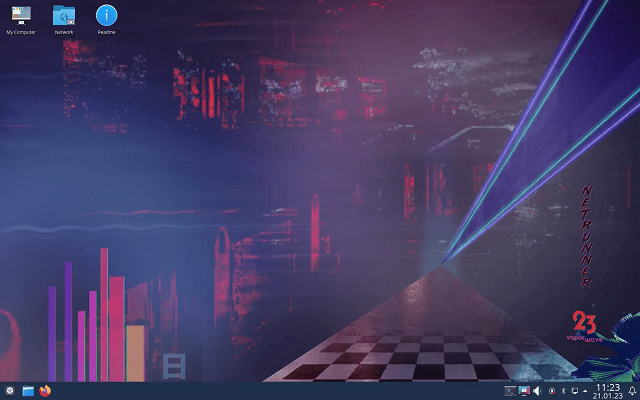 Netrunner is one of my absolute favorite Linux distributions, but I haven't been recommending it to people lately. Why? Well, to be honest, I thought the operating system was dead. You see, the last time the developers released a new version of Netrunner was early 2021. I assumed development had ended. The year 2022 came and went without any substantial Netrunner news.
But no, Netrunner lives! Out of the blue, a new version of the KDE-focused operating system is made available for download. Code-named "Vaporwave" (no, not vaporware), Netrunner 23 is based on Debian 11 "Bullseye" stable for the first time. Yes, fans of Netrunner can finally have modern Debian.
After nearly two years of silence regarding the operating system's development, you would expect a rather detailed announcement, but nothing could be further from the truth. Shockingly, we are treated to only two substantive sentences, which we share below.
This version is a major update and based on the current stable version of Debian 11 ("Bullseye"). It features the Linux Kernel 5.10.19, KDE Plasma 5.20.5, Qt 5.15.2, Firefox 102 ESR, LibreOffice 7.0.4 and VLC 3.0.18.
Yup, that's it, folks. Sort of weird, right? Those brief tidbits are hardly exciting, nor are they encouraging -- it doesn't give me the feeling the developers care much at this point. With all of that said, however, you can download Netrunner 23 "Vaporwave" here now.