Windows 11 development: Chaos is the name of the game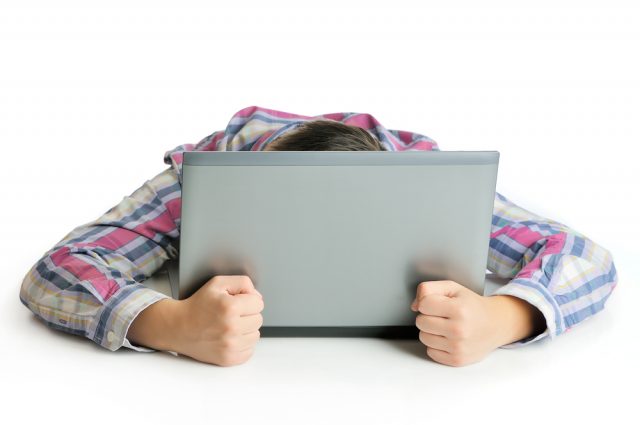 When Microsoft announced that it would release a single feature update per year for its new Windows 11 operating system, one could hear a sigh of relief from many system administrators and also Home users.
The previous strategy of releasing two feature updates per year backfired, as it put a lot of strain on Microsoft but also administrators and users. The gain was not worth talking about usually, as the first feature update of the year did not really include many new features or improvements.
SEE ALSO: How many feature updates are left for Windows 10?
Many customers made the decision to skip the release entirely to focus on the second feature update release entirely. Considering that the second feature update releases were supported for longer, it was the right decision for many.
Windows 10 and 11 get one feature update per year now, but instead of giving administrators more air to breath, Microsoft introduced a chaotic note to the entire development process.
Windows 11 Development today
Administrators and home users who are interested in future versions of the Windows 11 operating system have three development channels at their disposal: Release Preview, Beta and Developer.
Up until recently, these channels marked different stages in development, with Release Preview closest to the next Stable release of the operating system and Developer furthest away from it.
One could expect to test new features and changes in Developer first, before they made their way to Beta and Release Preview builds. The approach mimics browser development, were features move from Canary and Nightly builds to Dev, Beta and Stable.
This logical approach to development has been replaced with a chaotic one. Features do not wander from Dev to Beta anymore all the time. Instead, they may launch in Beta or Developer builds. This would not be too problematic, as it is quite easy to test these different versions of Windows.
Even more problematic than that is that Microsoft decided to release certain features only to part of the population. These A-B tests serve a purpose for Microsoft, as the company may monitor changes more efficiently. For users, it means that they may never get the chance to test a particular feature, as it may never be unrolled to their installations before the next release.
SEE ALSO: Get 'Windows 11 For Dummies' for FREE!
The A-B testing is not new, as Microsoft used it during Windows 10 development and also early Windows 11 development as well.
German journalist Martin Geuß put it this way on his Dr. Windows website:
If you currently want to set up two Windows 11 systems identically, it is almost impossible or it is pure coincidence whether this succeeds or not, because two systems on the exact same version can still look different; the decision is made by Microsoft's feature wheel of fortune, which you virtually turn with every reboot.
Take the latest Windows 11 Insider Preview Beta channel builds, released on January 5, 2023, as an example.
There is Build 22623.1095, which includes the new features, and Build 22621.1095, which does not include them. The features are rolling out over time as well, which means that they can't be tested right away.
Even the changelog itself that Microsoft provides is confusing, as it mixes changes for either one of the builds and for both builds in a single article.
Some features, like the new OneDrive design, have made their way onto stable systems immediately, bypassing development builds.
ViVeTool has become one of the most important tools for administrators and tech writers. It is an open source tool that may be used to enable or disable features in Windows. It can be used to enable features, if a feature is not enabled by default.
Moments Updates
Moments updates are feature drops that Microsoft plans to release regularly. The first Moments update was released just a month after the release of the first feature update for Windows 11, the Windows 11 2022 Update. It brought tabs to File Explorer and several other changes, most of which were minor.
Microsoft plans to release two Moments updates for Windows 11 in the first half of 2023, and likely more in the second half. Updates for Windows 11 may also include new features; these are often not enabled for the entire population, similar to how features in development versions are not enabled for all installations right away.
Microsoft could introduce policies to give administrators control over Moments updates and the features that they introduce.
Closing Words
Development, testing and deployment of Windows 11 and updates has become chaotic. Features may or may not be included in development builds or release builds, and there is no direct way to enable certain features, at least in test builds.
ViVeTool comes to the rescue in many cases, which is a good thing. Microsoft should consider adding official switches for features in development builds, to give all testers options to enable those.
Windows 10 will certainly keep its attractiveness as most, if not all, upcoming updates and feature updates for the operating system will be maintenance and security related only.
The operating system is supported until October 2025. Windows 12 might already be available by that time, but Microsoft is, for obvious reasons, tight-lipped when it comes to a potential Windows 11 successor.
Photo credit: nelik / Shutterstock
'Windows 11 development: Chaos is the name of the game' first appeared in Weekly Tech Insights, a free weekly newsletter that you can sign up to here.