London: The world's leader in AI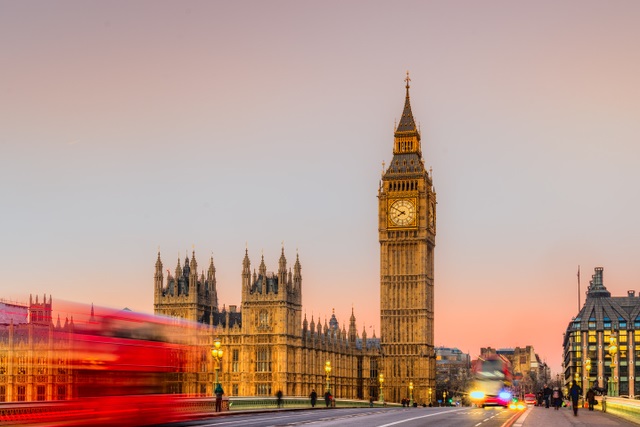 It's not an uncommon view that Silicon Valley is the be-all and end-all of the tech industry. Companies like Facebook and Google give the valley a status in the tech industry that few share.
However, while Silicon Valley still rightly retains its reputation as a center for invention and innovation, London has quietly but confidently become something of a hub for research in AI. This is no accident -- supported by The City's banking, financial services, and insurance (BFSI) industry and the nation's technological heritage, London has become a global hub for AI innovation. It has the right knowledge base and conditions for this to continue long into the future.
AI and BFSI
Research released in 2022 by the City of London Corporation placed London at the top of its financial and professional services ranking, highlighting London as a global leader for 'its financial services regulatory regime, that remains the most favorable in the world.'
Despite a challenging year, 'UK financial service exports increased, and the UK's trade surplus remains higher than in all other global financial centers', meaning that despite the recent devaluation of the pound, London is ideally positioned to be a petri dish for start-ups, particularly those in burgeoning industries like AI.
London benefits from its well-established financial infrastructure, with regulators, clients, partners, and investors all located close to one another. AI technologies are seeing adoption throughout the world of finance, with the quantitative abilities of AI being of particular use in this sector. Fintech companies use AI in areas such as real-time fraud detection, automated customer support, and investment decisions in wealth management.
In the London headquarters of some of the UK's largest consumer banks, organizations are installing chatbots to leverage AI to enhance the customer experience. Large Language Models (LLMs) are deployed to resolve customer issues at vastly improved rates, leading to improved chatbot services and better customer retention rates.
London's reputation as a financial hub comes from the interplay of ideas that takes place there. Solutions such as LLMs free up employees and resources so that human value is added where it is needed. Doing so will only enhance and cement London's position as a center for AI and finance.
Regarding investment decisions, AI's ability to predict trends and decipher unstructured data comes to the fore. The vast data sets at the fingertips of London's BFSI sector are better analyzed due to Machine Learning (ML) models, enabling more informed decision-making from the City's investors. Market influences such as shipping forecasts, weather patterns and economic fluctuations are no longer an elaborate game of anticipation but are backed up by analysis beyond human capacity.
Indeed, London's AI and BFSI industries have an almost symbiotic relationship and fuel mutual innovation in both sectors.
The UK's technological heritage fuels the contemporary AI industry
The UK has a broad tech legacy across several industries that has helped to create a deep-rooted talent base for prospective AI start-ups.
As such, Britain has a potent mix of pioneering historical figureheads such as Clive Sinclair and present-day innovators such as the three founding members of Google's DeepMind, who met at University College London's (UCL) Gatsby Computational Neuroscience Unit. Indeed, many of these individuals have been supported not only by the computing departments at Oxford and Cambridge Universities but also by legacy bodies such as the Alan Turing Institute.
This mix of academic resources and computing figures creates a culture for AI to thrive, perhaps best demonstrated by the presence of over 750 AI vendors in London alone.
What does the future hold for the AI sector in London?
A white paper from the office of The Mayor of London committed to integrating AI-driven technologies into a wide range of areas throughout the capital, and the UK is already one of the world's top investors in AI.
London covers all facets of data science implementation and fosters a flourishing AI ecosystem. The city is home to over 600 companies that sell at least one AI product, amplified by its pre-existing global standing in complementary industries such as law, insurance, and finance.
The conditions are perfect for London to lead the way with research and development in AI, and arguably it is already.
Image credit: Luciano Mortula - LGM / Shutterstock
Phinean Gardner is Global Verticals Leader at SambaNova Systems.