Microsoft releases Windows 11 Build 25295 with fixes and a new commercial policy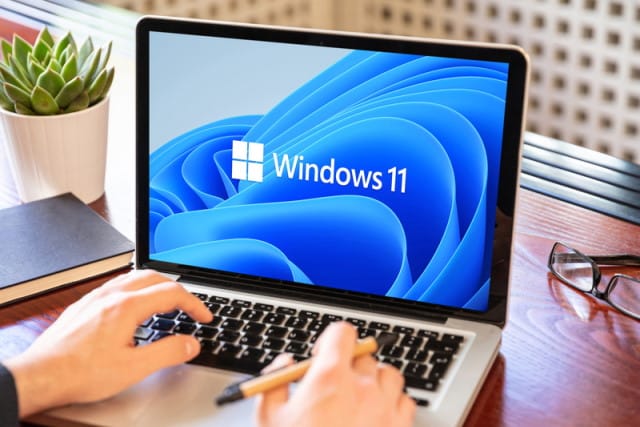 Windows 11 Insiders in the Dev Channel today get a new Windows 11 build to play around with. Build 25295 comes with a decent selection of fixes and improvements, but that's not all.
There's also a new commercial policy which makes it possible to enable features introduced via servicing that are off by default.
You can learn about the new policy here, but Microsoft explains:
This new policy enables commercial customers to enable features introduced via servicing (outside of the annual feature update) that are off by default for devices that have their Windows updates managed. Windows update managed devices are those that have their Windows updates managed via policy; whether via the cloud using Windows Update for Business or on-premises with Windows Server Update Services (WSUS). While this policy is available for Insider Preview builds in the Dev Channel, there aren't any features currently in Dev Channel behind the policy. However, we expect to make this policy available in the Beta Channel shortly where there are features behind the policy.
Other changes and improvements in this build include:
[General]
Users will now see a copy button for quickly copying two-factor authentication (2FA) codes in notification toasts from apps installed on the PC or from phones linked to the PC. Microsoft will make a best effort to determine if a notification toast has an authentication code but asks testers to send feedback if it gets it wrong or if it fails to detect the code in a notification toast.
[Search on the Taskbar]
The new search on the taskbar experience that began rolling out with Build 25252 is now available for all Windows Insiders in the Dev Channel. Insiders can change the treatment of search on taskbar in settings under Settings > Personalization > Taskbar > Taskbar Items.
Fixes in this flight include:
[General]
The issue causing repeated bugchecks for some Insiders after upgrading to Build 25284+ should be fixed now.
Made another fix for an issue causing Insiders to experience freezes in recent flights (specifically in this case where apps might freeze if you tried to use them while also trying to play games).
Fixed an issue where the Update history page under Settings > Windows Update > Update history was blank for some users after installing Build 25290.
Fixed an issue where some users experienced longer than expected update times installing recent builds. If you experience this issue again, submit a new feedback item with logs in Feedback Hub.
[File Explorer]
Fixed an issue where the add and close tab buttons weren't working in File Explorer if File Explorer was maximized, and you were using an Arabic or Hebrew display language.
[Input]
Fixed an issue which could lead to app windows becoming unresponsive after using multi-finger on screen touch gestures.
Fixed an underlying issue which was causing your mouse to appear like pointer trails was enabled when sharing your screen.
[Settings]
The Add a Device dialog should no longer have an unexpectedly big border.
[Windowing]
Fixed an issue which could cause certain apps to move very slowly when you dragged it across the screen.
Fixed a DWM crash in recent flights which could cause your screen to flash black.
Fixed an issue where snapped windows might not remember their positions if you disconnected and reconnected your monitor.
[Other]
Fixed an underlying crash impacting the ability the ability for apps using Graphics.Capture to take screen captures in recent flights.
Fixed an underlying issue causing crashes in certain apps when trying to print to PDFs in recent flights.
NOTE: Some fixes noted here in Insider Preview builds from the Dev Channel may make their way into the servicing updates for the released version of Windows 11.
Known issues are:
[General]
[NEW] Some AAD (Azure Active Directory joined users are now seeing "Getting ready for you" screens when signing into Windows after updating the latest builds.
[NEW] Some users are experiencing issues authenticating to enterprise websites that require windows integrated authentication. This will be addressed in a future update.
Launching Group Policy Editor may show an error about a displayName attribute not being found.
Using Windows Hello to sign in with facial recognition may not work on Arm64 PCs. A workaround for this is to use the Hello PIN path.
Microsoft is working on the fix for an underlying issue related to combase.dll, causing crashes with multiple apps using GetKnownFolder APIs after upgrading to Build 25290, including Notepad and Windows Terminal for IME users.
While using Windows Recovery Environment (WinRE) or in doing a clean install of Build 25290, users may encounter rendering issues which create difficulty in using these processes. If you need to do a clean install to your device, please obtain the latest Dev Channel ISO from https://aka.ms/wipISO.
[Widgets]
The link for "Find more widgets" in the widgets picker currently is broken. This will be fixed and linked to the Store collection here in a future update.
Third-party widgets may occasionally disappear from the widgets board. They can be re-added by clicking refresh or by re-pinning them from the widgets picker.
Third-party widgets may occasionally get unpinned when the Microsoft account is used to sign-in multiple Windows 11 devices.
The undo button on the widget pinned/unpinned toast notification sometimes doesn't work.
[Taskbar & System Tray]
App icons on the taskbar may appear on the wrong monitor for some Insiders with multiple monitors.
[Search on the Taskbar]
There is an issue where you will be unable to change taskbar search box to show as icon only via taskbar settings in some cases. To work around this issue, first change to a different option and then after, you should be able to choose to show as icon only.
[Windows Spotlight]
The following known issues only apply for Windows Insiders who received one of the different treatments of Windows Spotlight that began rolling out to Insiders with Build 25281:
Clicking on a secondary monitor does not dismiss the full screen experience.
Spotlight wallpaper doesn't show the correct resolution on multiple / mixed resolution monitors.
Image credit: rawf8 / Shutterstock