Plugable UD-MSTHDC is a 'Works With Chromebook' docking station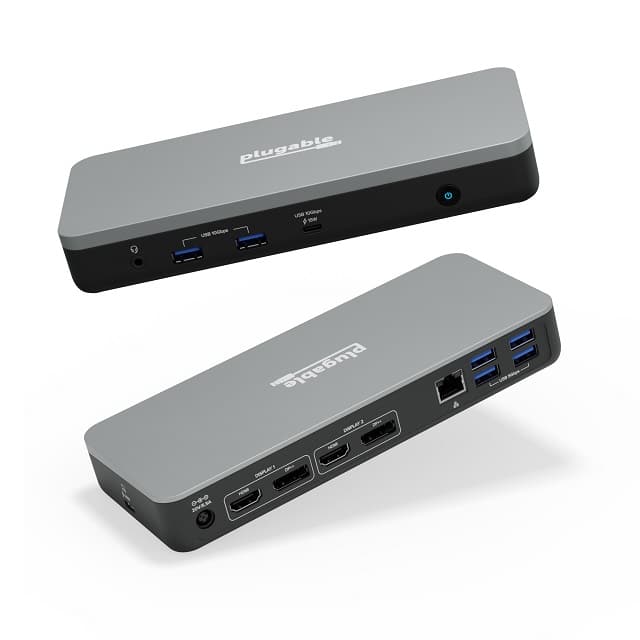 What is a Chromebook? Quite simply, it is a laptop running Google's Linux-based ChromeOS operating system. However, when you connect one of these notebooks to a monitor, keyboard, and mouse, it becomes a very capable makeshift desktop computer.
The most elegant way to transform a laptop into a desktop is with a USB-C docking station. But how can you be sure your Chromebook is compatible with such an accessory? Well, if the dock is officially certified as "Works With Chromebook," then you can be assured that it will work flawlessly.
Popular accessory-maker Plugable has a new such product that it is notable for being "Works With Chromebook" certified. Called "UD-MSTHDC," this beautiful 12-port dock offers 60 watts of USB-C power delivery, so it can charge your Chromebook while simultaneously providing several useful ports. And yes, it is fully compatible with Windows too.
ALSO READ: The bizarre Minisforum MC560 mini desktop PC can finally be purchased
"Strong security, simplicity and cost efficiency has made the Chromebook a popular choice for students, teachers, and government employees. With space for two extended displays (HDMI, DisplayPort, or a mix of both) and up to 4K 60Hz resolution, 60W host charging, gigabit Ethernet, combination audio port, 4x USB 5Gbps ports, 2x USB 10Gbps ports, and 1x USB-C 10Gbps port, the UD-MSTHDC can elevate a laptop to a workstation," says Plugable.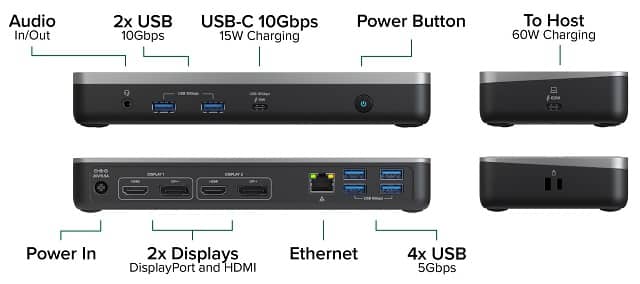 The company adds, "The Works With Chromebook program ensures that devices have been validated to work seamlessly with current and future ChromeOS devices. This means the product has to meet certain criteria and features to make sure it fits well with other ChromeOS devices. The UD-MSTHDC is a Google reference design manufactured specifically for Plugable. It has been rigorously tested by Google, making it one of the few docks on the market with the official Works With Chromebook certification."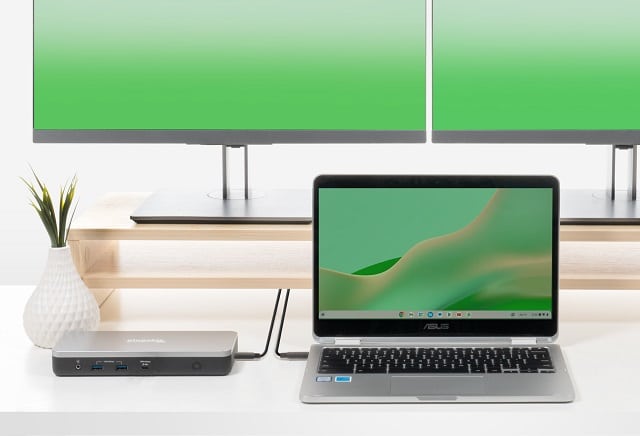 The Plugable UD-MSTHDC USB-C Docking Station for Chromebooks is normally priced at $199. However, for a limited time, it can be purchased from Amazon here now with a clickable $15 coupon.
Please note: Some of the above links may be affiliate links, meaning we, or our writers, may receive payment if you purchase one of these items (or other items) after clicking on them.