TEAMGROUP unveils T-FORCE CARDEA Z540 M.2 PCIe 5.0 SSD with graphene heatsink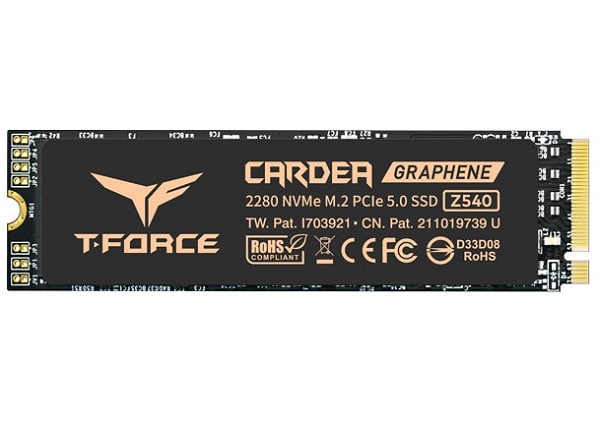 If you have a cutting-edge PC with PCIe 5.0, you will probably want to get a compatible solid state drive to maximize your performance. True, PCIe 5.0 SSDs are largely for bragging rights and benchmarks -- you probably won't notice a difference in actual use -- but still, you might as well go for the best if the difference in price isn't totally obscene.
Today, TEAMGROUP unveils an extremely fast M.2 2280 NVMe M.2 PCIe 5.0 solid state drive. Called "T-FORCE CARDEA Z540," this SSD comes with a graphene heatsink for added cooling. This drive is only being offered in a 2TB capacity, featuring read speeds up to 12,000MB/s and write speeds up to 10,000MB/s.
"The T-FORCE CARDEA Z540 M.2 PCIe 5.0 SSD is equipped with an exclusive ultra-thin graphene heat spreader that combines multiple patented technologies. It's made of 100 percent recyclable graphene material and utilizes the advantages of hexagonal honeycomb lattice structures to rapidly and evenly disperse heat horizontally, providing Z540 SSD with top-notch cooling," says TEAMGROUP.
The company further says, "The Z540's ultra-thin graphene heat spreader is less than 1mm thick and is compatible with various PCIe 5.0 motherboard heatsinks. Based on T-FORCE LAB's internal testing, the operating temperature of Z540 SSD combining motherboard heatsink and graphene heat spreader is 3–5°C lower than the temperature with only motherboard heatsinks. Moreover, CARDEA Z540 uses the latest intelligent thermal regulation technology with built-in temperature sensing to automatically adjust performance and prevent overheating."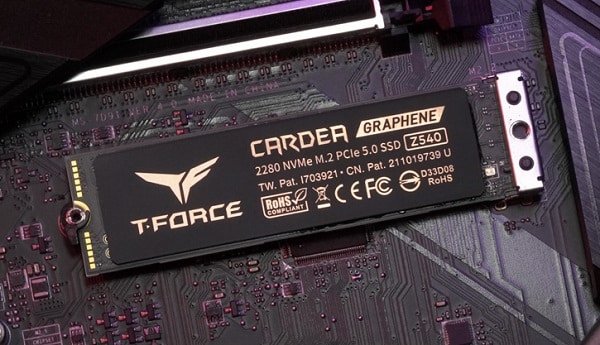 Ready to buy the T-FORCE CARDEA Z540 M.2 PCIe 5.0 SSD? Well, you can't -- at least not yet. TEAMGROUP has not shared an exact release date, only saying it will hit stores in Q2 of 2023. What we do know for sure, however, is the price. The company will be charging $499.99. You will eventually be able to buy it here.
Please note: Some of the above links may be affiliate links, meaning we, or our writers, may receive payment if you purchase one of these items (or other items) after clicking on them.