Microsoft is going to use AI to improve the look of the Windows 11 desktop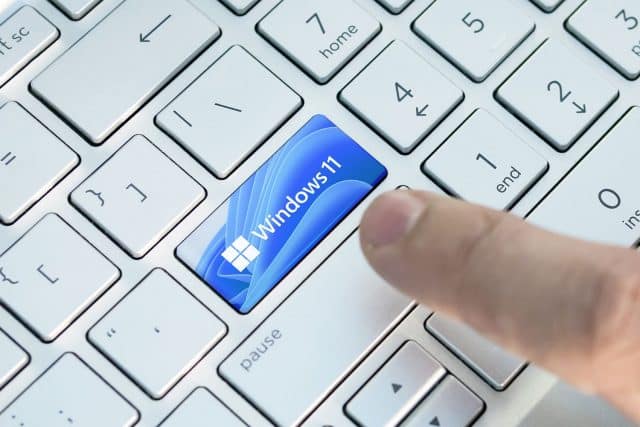 AI is more than just the latest trend in technology, it is absolutely unavoidable. The likes of ChatGPT and Microsoft's recent OpenAI-driven update to Bing may have brought artificial intelligence to the fore, but it is everywhere... and spreading.
We already know that Microsoft is looking to enhance Windows 11 with AI, and this can already be seen with the introduction of the AI-powered Bing to the taskbar. But there are also signs that the company will be using the technology to make the desktop look better.
See also:
There have been plenty of very non-specific hints from Microsoft that Windows 11 will be enhanced with the addition of more and more AI components. But in the latest Insider build of the operating system, there are further signs of what is to come.
Software detective Albacore spotted one reference to the use of artificial intelligence in Windows 11, sharing the news on Twitter:
It is not yet apparent exactly what the "When available, use AI to add depth effects to background images" toggle will do. While it is currently available, it is not yet functional. There is speculation that Microsoft could be adding some sort of parallax effect to desktop images, but it is not known quite how this will work in practice.
This is something that could work on Windows 11-powered tablets, but the what the implantation will look like for desktop PCs and laptops is not clear. It could be a pseudo-3D effect, but we will have to wait and see.
Image credit: [email protected] / depositphotos