Microsoft warns of Windows 11 startup problems after installing Moment 2 (KB5022913 update)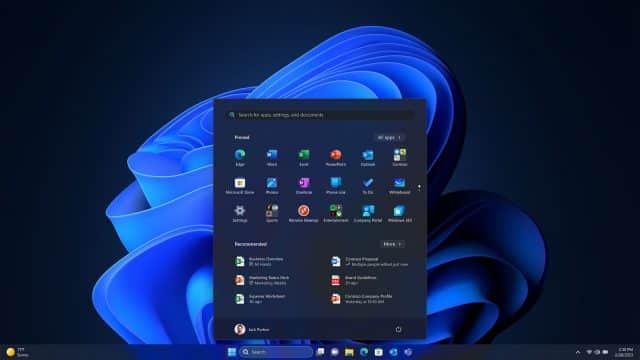 The release of the latest big update for Windows 11 has been eagerly anticipated for some time, and yesterday Microsoft released Moment 2. It brings massive innovations to the operating system -- as well as problems.
Also known as the KB5022913 update, Moment 2 includes an updated Taskbar search tool, improved touch optimizations, an enhanced system tray, revamped Task Manager and much more. But the update is also causing problems, with Microsoft acknowledging that having certain apps -- notably ExplorerPatcher and StartAllBack -- installed may mean that Windows 11 will not start.
See also:
The speed with which Microsoft has acknowledged an issue with the update is not exactly unprecedented, but it is unusually fast. It suggests that the problem -- which affects third-party UI customization apps -- has been known about for some time. Presumably, the number of users Microsoft thinks will be negatively affected is small enough to justify releasing the update anyway.
In a notice posted in the known issues and notification section of Windows 11 22H2's release health page, Microsoft says:
After installing KB5022913 or later updates, Windows devices with some third-party UI customization apps might not start up. These third-party apps might cause errors with explorer.exe that might repeat multiple times in a loop. The known affected third-party UI customization apps are ExplorerPatcher and StartAllBack. These types of apps often use unsupported methods to achieve their customization and as a result can have unintended results on your Windows device.
The company goes on to provide details of a workaround, but it's not one that will sit well with users of the programs in question:
We recommend uninstalling any third-party UI customization app before installing KB5022913 to prevent this issue. If your Windows device is already experiencing this issue, you might need to contact customer support for the developer of the app you are using. If you are using StartAllBack, you might be able to prevent this issue by updating to the latest version (v3.5.6 or later).
The good news is that Microsoft is working on a proper fix:
We are presently investigating and will provide more information when it is available. If you are using any third-party UI customization app and encounter any issues, you will need to contact customer support for the developer of the app you are using.