Microsoft may soon let you move the Window 11 taskbar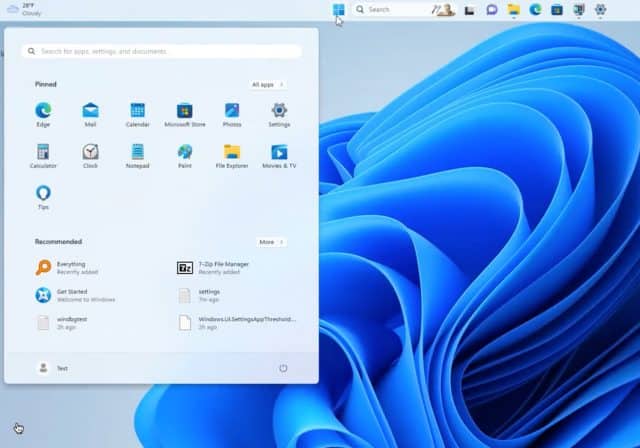 With Windows 11, Microsoft made lots of questionable design, UI and UX choices, but one of the most baffling was the decision to make the taskbar immovable.
If you're one of the many people who would like to untether the taskbar from the bottom of the screen, there could be some good news. In recent preview builds of Windows 11, the taskbar can be moved to the top of the screen in a sign that the company may be ready to back-peddle on its stance that the taskbar has a fixed location.
See also:
Ever since the launch of Windows 11, users have been begging Microsoft to make the taskbar a movable piece of desktop furniture. In previous versions of the operating system, it was possible to dock the taskbar at the bottom, top or either side of the screen, but this is something Microsoft has long-insisted was simply not possible in Windows 11.
But now it seems that the company has (almost) worked things out. In Windows 11 Dev build 25309 there is the option to relocate the taskbar from the bottom to the top of the screen. Self-described software detective Albacore shared the finding on Twitter:
As you can see from the video, the experience is far from perfect at the moment. When the taskbar is at the top of the screen, clicking the Start button causes the Start menu to appear at the bottom of the screen. The same is true for searches and taskbar previews.
It is important to remember that this is only the Dev build. What is visible here is early work that needs more development before it is ready for a wider audience, or it may never see the light of day. We'll just have to wait and see.