Sorry, but it looks as though Microsoft is keeping the Windows 11 taskbar fixed at the bottom of the screen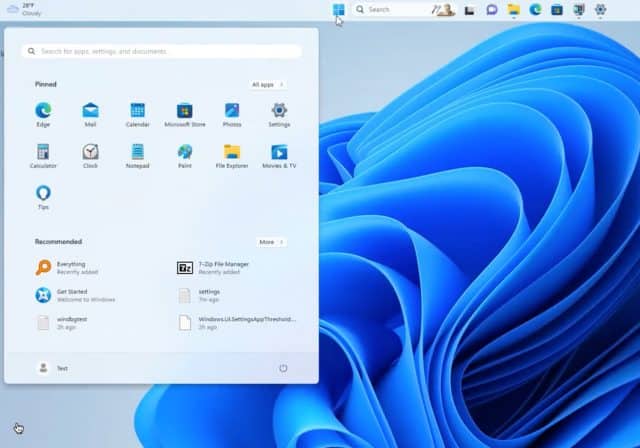 A few days ago, news started to spread that Microsoft appeared to be working on a much-requested feature for Windows 11 -- the ability to move the taskbar to somewhere other than the bottom of the screen.
But it seems that this is not actually the case. The very same source that served as a catalyst for excitement has now poured water on the flames of anticipation. What appears to have happened is that Microsoft accidentally left code in place in a recent build of Windows 11 that made the taskbar movable; there remains no evidence that the option to reposition the taskbar will ever arrive.
See also:
While it appeared that Microsoft was working on re-introducing the much-missed movable taskbar for a future Insider build of Windows 11, it now seems that there was come confusion.
On Twitter, Albacore -- the same software detective who initially shared video footage of the taskbar in place at the top of the screen -- offered up the following clarification:
Does this mean to say that Windows 11 will never get a movable taskbar? That's hard to say. Then there is the question of Windows 12...