Consumers turn to biometrics as they struggle to remember passwords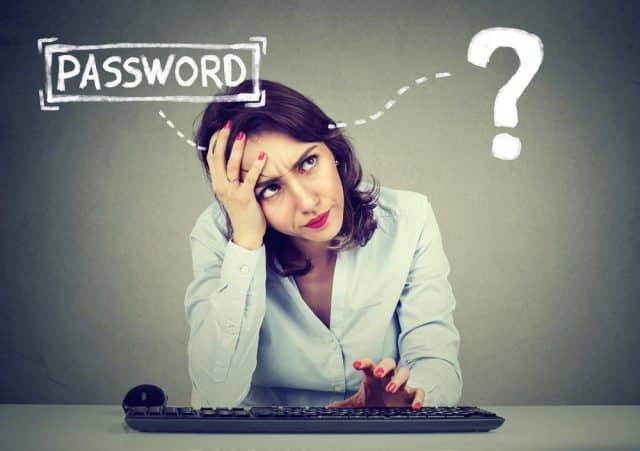 People are struggling to recall an ever-growing number of passwords, with 51 percent of respondents to a new study by Entrust saying they reset a password at least once a month because they can't remember it.
Even more alarming, 15 percent of users who responded reset passwords at least once a week. It's no surprise then that given the option between biometrics or a password, 74 percent of respondents will choose biometrics half the time or more and a third will always choose biometrics when available.
"The pace of commerce and business is moving faster than ever before, and as a result our lives are becoming more digital," says Jenn Markey, vice president of payments and identity at Entrust. "As organizations and governments bring more digital services online, it's becoming clear that the road to digital transformation has been bumpy, at times leaving users behind. With this survey, we set out to help leaders understand how users feel about the journey thus far, and how organizations can navigate the future of identity."
When asked whether they had an electronic ID (eID), a fifth of respondents weren't sure. But despite a general lack of awareness about eIDs, consumers are largely on board with the concept of digital identities. Seven out of 10 respondents say they would likely use a digital form of government-issued ID if one were available, citing improved convenience as the primary reason for why.
The survey also shows that the majority of consumers understand that exchanging their data for convenience is a necessary trade-off, with 74 percent agreeing that sharing personal information for access to goods, services, and applications is unavoidable. But while consumers may be willing to give up their data for the sake of convenience, survey respondents are split down the middle when it comes to how comfortable they are with organizations owning and storing a digital identity for them and whether or not organizations can be trusted to keep their data safe.
"There's no single or right way for organizations to authenticate customer, employee, or citizen identity," says Mark Ruchie, chief information security officer at Entrust. "There is always a trade-off between providing relatively frictionless access experiences and incorporating safeguards that confirm users are who they claim to be. The authentication methods you employ can -- and should -- change depending on the sensitivity of data users are accessing, whether you're serving customers or employees, or if atypical login behaviors are exhibited."
You can find out more and get the full report on the Entrust blog.
Image credit: Siphotography/depositphotos.com