Microsoft is rolling out video filters to Microsoft Teams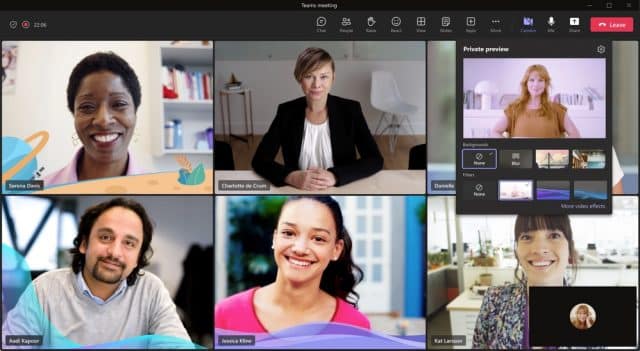 Microsoft has announced the general availability of video filters in its meeting software, Teams.
The arrival of filters complements the existing AI-powered options to change backgrounds and improve the appearance of videos. To deliver the new filters, Microsoft has created a dedicated app called Custom Filters which can be used to add animated frames to video, tweak appearance, and more.
See also:
Microsoft explains that the video filters are an addition to the capabilities that were already available to Teams users: "Many of us want to be more engaged with our colleagues and be fully present during meetings. But due to demanding schedules we don't always have time to get ready and put our best foot forward. Microsoft Teams empowers users to feel their best with AI powered capabilities that let you soften the appearance of the video feed and add backgrounds".
The company goes on to say more about the new options:
Now, we're taking it one step further with video filters -- allowing you to remove unwanted distractions and better express yourself by bringing your personality to each meeting. The filters enable participants in Teams Meetings to augment their video stream with visual effects ranging from animated frames to styles changing the video's hue. You can apply these filters even before you join a meeting from the lobby.
If you don't see the filters straight away, just hold on because Microsoft is in the process of rolling them out throughout the month.