Microsoft unveils Security Copilot, its next-gen AI-powered weapon against cyberthreats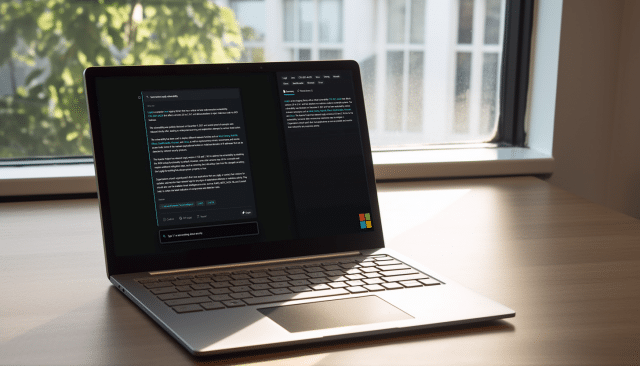 Microsoft today announced Security Copilot, a new tool designed to bring its next generation AI to cybersecurity.
The software can quickly detect and respond to threats, and also gain a better understanding of the threat landscape. In addition, Microsoft says it "will learn from existing intelligence, correlate threat activity, and make more informed, efficient decisions at machine speed".
SEE ALSO: Downgrading Microsoft Windows -- from Windows 11 to Windows 1.01
"Today the odds remain stacked against cybersecurity professionals. Too often, they fight an asymmetric battle against relentless and sophisticated attackers," said Vasu Jakkal, corporate vice president, Microsoft Security. "With Security Copilot, we are shifting the balance of power into our favor. Security Copilot is the first and only generative AI security product enabling defenders to move at the speed and scale of AI."
Security Copilot will continually learn and improve, as well as provide ongoing access to advanced OpenAI models. Microsoft sees Security Copilot as a way for organizations to address cybersecurity skills shortages and bridge potential knowledge gaps.
"Advancing the state of security requires both people and technology -- human ingenuity paired with the most advanced tools that help apply human expertise at speed and scale," said Charlie Bell, executive vice president, Microsoft Security. "With Security Copilot we are building a future where every defender is empowered with the tools and technologies necessary to make the world a safer place."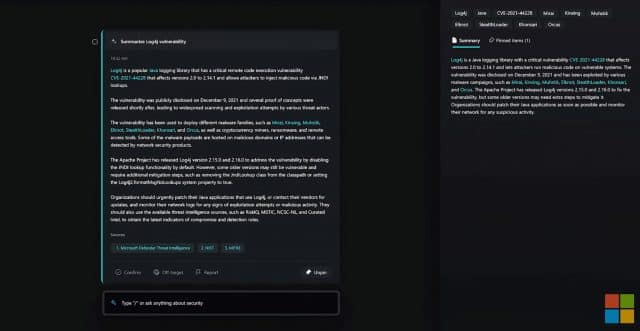 Benefits of the tool include:
Ongoing access to the most advanced OpenAI models to support the most demanding security tasks and applications
A security-specific model that benefits from continuous reinforcement, learning and user feedback to meet the unique needs of security professionals;
Visibility and evergreen threat intelligence powered by your organization's security products and the 65 trillion threat signals Microsoft sees every day to ensure that security teams are operating with the latest knowledge of attackers, their tactics, techniques, and procedures;
Integration with Microsoft's end-to-end security portfolio for a highly efficient experience that builds on the security signals;
A growing list of unique skills and prompts that elevate the expertise of security teams and set the bar higher for what is possible even under limited resources.
Availability
Microsoft Security Copilot is currently available in private preview. More information can be found here and in the video below.
Image credit: Wayne Williams