32 percent of remote workers use unapproved apps and software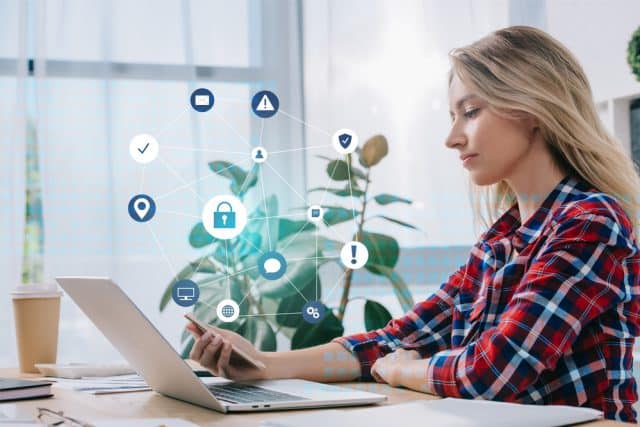 Remote working poses a number of risks from an IT security point of view. A new report from Lookout finds that 32 percent of remote and hybrid workers use apps or software not approved by IT and 92 percent of remote employees perform work tasks on their personal tablet or smartphone devices.
Remote workers are also less likely to follow best practices for security. 90 percent access corporate networks from areas other than their home, with an average of five different locations -- introducing security risks as company data could be exposed across multiple networks not monitored by IT. 45 percent use the same password for work and personal accounts too.
Also 46 percent have saved a work file onto their personal device instead of their employer's network drive so it's less likely to be protected against the latest vulnerability exploits and malware. Nearly one in three remote employees works more than 20 hours per week on their personal tablet or smartphone device.
"The rise of remote work has led to more opportunities and flexibility for a great deal of people, but unfortunately it has also resulted in a massive expansion of the corporate attack surface," says Sundaram Lakshmanan, chief technology officer at Lookout. "IT teams don't have control over the networks from which their employees connect most of the time, which exposes both the users and corporate data to both internal and external threats exponentially. Lookout provides tools that enable organizations to protect their users and devices, along with enforcing adaptive security policies to protect access to data stored in these corporate apps, from both internal and external threats. This is the motivation behind the Lookout World Cloud Security Day -- addressing this change is essential for any organization that has a fully remote or hybrid work environment."
The report also shows that the cloud has become a crucial backbone for most organizations. In 2020, 61 percent of businesses in the US migrated their workloads to the cloud -- triggered by the global pandemic and the need to quickly support remote work -- and as of 2022, 60 percent of all corporate data was stored in the cloud.
You can get the full State of Remote Work Security Report from the Lookout site and there's an infographic summary of the findings below.

Image credit: AndrewLozovyi/depositphotos.com