Windows 11 Mobile is everything a phone operating system should be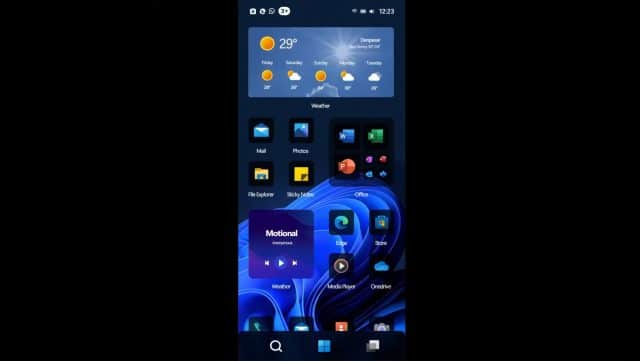 Microsoft made a significant investment in Windows 10 Mobile, including acquiring Nokia to produce its own handsets. Despite the strengths of the tiled mobile operating system, it was unable to compete with the dominant iOS and Android platforms. While Windows 10 became a successful operating system for PCs and tablets, Microsoft was eventually abandon its mobile ambitions
As Windows 11 gradually replaces Windows 10, the question remains whether it would perform better than its predecessor in the mobile space.
SEE ALSO: Watch ChatGPT generate a string of valid Windows activation keys
Concept creator AR 4789 has put his design skills to good use to show us what a mobile version of the OS could look like. The result is certainly impressive, but whether it could entice iPhone or Android users to switch is another mat.
Highlights of his imagined design include a taskbar and Start menu (which works very well), a tabbed File Explorer, personalization features, a Dark Mode, Notification Center, and Gesture controls.
There's also the ability to open and switch between different desktops.
For fun, this concept even includes its very own, very convincing Blue Screen of Death.
What do you think of this concept? Share your thoughts in the comments section below.