Plugable releases AMS-5IN1E Apple MacBook USB-C hub with MagSafe charger cutout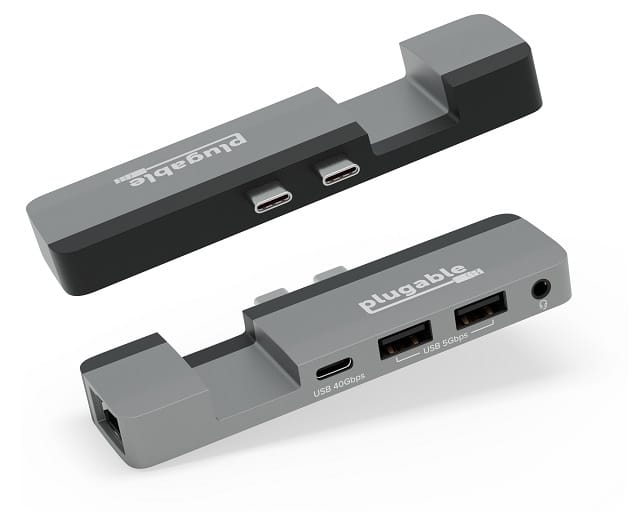 Today, Plugable launches its latest USB-C hub for Apple laptops. Called "AMS-5IN1E," it is a 5-in-1 USB-C hub that adds five ports to your MacBook Pro or MacBook Air, while still providing access to the MagSafe charging port. The hub includes a full-featured USB-C port that is capable of anything the MacBook port can do, such as connecting a 6K 60Hz display, transferring data up to 40Gbps, and pass-through charging up to 100W.
This 5-in-1 USB-C hub is designed to connect to any MacBook that has two USB-C or Thunderbolt ports next to each other. It is ideal for 14-inch and 16-inch MacBook Pros, introduced in 2021, or MacBook Airs, introduced in 2022. The hub was crafted deliberately to complement Apple's MagSafe power connector; it features a cutout to avoid impeding the functionality or connection of the MagSafe charger.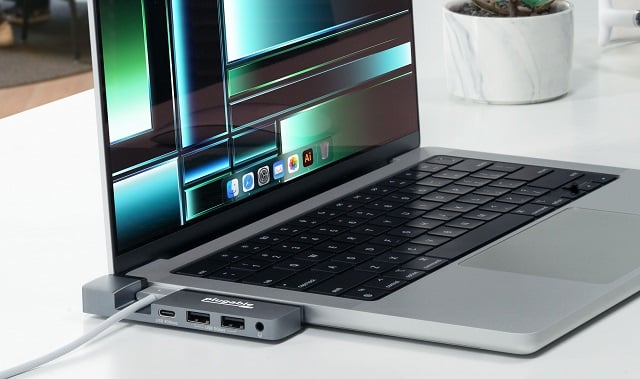 ALSO READ: Microsoft Outlook for Apple macOS now free
Designed exclusively for the MacBook Pro and MacBook Air, the AMS-5IN1E is an ideal accessory for taking advantage of the full power offered by the laptop. Adding a wired Gigabit Ethernet port, combination audio jack, two USB 3.0 ports, and a fully functional USB-C (40Gbps) port, this purpose-built hub packs all of the essentials to create an efficient workstation.
The AMS-5IN1E MacBook USB-C hub with MagSafe charger cutout can be purchased from Amazon here now. Plugable is asking just $32.95 with a limited-time $2 off coupon.
Please note: Some of the above links may be affiliate links, meaning we, or our writers, may receive payment if you purchase one of these items (or other items) after clicking on them.