Why have cloud when you can have supercloud? [Q&A]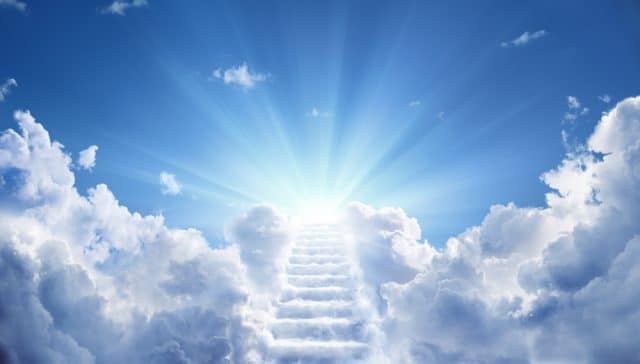 There's been a lot of talk about 'supercloud' recently, but what exactly does it mean? And is it the next big thing that's set to disrupt the technology landscape?
We talked to Amir Khan, CEO and co-founder of Alkira, to find out more about supercloud and what it means for the industry.
BN: What exactly does 'supercloud' mean?
AK: There are three components and critical attributes to a supercloud. First, it must run as a service across more than one cloud. Second, the supercloud leverages the cloud-native tools of each cloud to optimize for specific objectives. These commonly include goals like cost, performance, and security. And, third, it abstracts the underlay of each cloud platform, removing all the complexity that is getting in the way of organizations reaping the benefits of multi-cloud and hybrid deployments while providing a unified experience for users and developers.
BN: How is this different from a multi-cloud strategy?
AK: Multi-cloud strategies emerged as a reaction to enterprises adopting various clouds. On the other hand, superclouds were developed proactively to tame the existing multi-cloud mayhem. Multi-clouds were forced to be reactive to the landscape, while the supercloud aims to build the right strategy to steer businesses in the right direction with their cloud strategies for years to come.
The supercloud acts as an umbrella that sits over all disparate clouds, and makes multi-cloud strategies possible. By unifying multiple clouds, cloud-native tools and enhancing it all with automation and intelligence, we have created a new cloud environment that provides connectivity from any endpoint to any endpoint, including on-prem, and it's all easily controlled from a single interface.
BN: Why should businesses be taking supercloud seriously?
AK: According to Statista, 94 percent of large enterprises will be utilizing multiple clouds this year. This trend is common as organizations aim for greater agility to remain competitive and meet their business objectives. However, many businesses rushed into a multi-cloud approach without proper planning and strategy, resulting in increased complexity and cost, leading some companies to reconsider their investment in the cloud. The network supercloud offers a solution to this problem by providing automation, allowing for the auto-scaling of services. The supercloud also enables the network to auto-scale, which unlocks new possibilities. Overall, the supercloud streamlines the cloud envionments and offers limitless potential.
The numbers don't lie: a supercloud can cut deployment times by 80 percent and reduce infrastructure costs by up to 60 percent. It puts networking at the center of digital transformation, allowing organizations to innovate faster. Network teams can now keep up with DevOps and deliver a flexible, fast, and modern infrastructure that moves at the speed of the business.
BN: What problems can superclouds solve?
AK: End-to-end visibility in the supercloud empowers businesses to tackle long-lingering obstacles and bottlenecks -- it breaks down silos, illuminates even the darkest corners of Shadow IT, provides enhanced end-to-end security, and gives businesses an entirely new level of speed and agility in scaling the network to meet any application need. You don't need teams with cloud-specific expertise. With the supercloud, you get a solution that works across clouds and on-prem, delivering a unified architectural framework that completely circumvents the need to learn any cloud-native constructs. This means that instead of saddling IT departments with yet another stack of infrastructure plumbing to learn, master, and maintain, cloud networking becomes abstracted and delivered entirely as a service. And this means new services are available in just minutes, not months. There is no cloud-native networking to learn, no boxes to deploy, no agents to configure, no software to manage, just multi-cloud area networking made simple. In short, enterprises that want to scale their cloud infrastructure will use the supercloud.
BN: What's the next step in the development and adoption?
AK: The supercloud is so much more than just networking. As the concept continues to gain ground, cloud network architects will need to start thinking more strategically and look to the future of technology. Architects should zoom out and consider multiple perspectives while planning, resulting in a proactive mindset that lets them support new services and applications. Moving away from being reactive enables transformation within the industry, leading toward simpler and more productive solutions. With the supercloud, we have the opportunity to shape how tomorrow's digital landscape looks.
Image credit: rfphoto/depositphotos.com