Microsoft and Talon launch enterprise-grade ChatGPT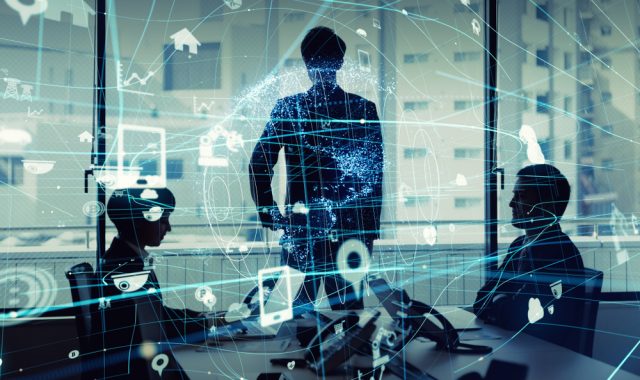 Enterprise browser specialist Talon Cyber Security has announced that it has integrated its secure enterprise browser with the Microsoft Azure OpenAI Service to provide enterprise-grade ChatGPT access to customers.
This allows organizations to maintain data protection, keeping data put into ChatGPT within their perimeter and preventing it from transferring to third-party services. When using ChatGPT in Azure OpenAI Service, the organization uses its own Azure resources, so sensitive data is not delivered to other locations, improving data security and reducing risk.
"The productivity gains that ChatGPT enables for organizations are too game changing for us to not make an enterprise-level version of this easily available to our customers," says Ofer Ben-Noon, co-founder and CEO of Talon Cyber Security. "By embedding Microsoft Azure OpenAI Service in Talon's secure enterprise browser, organizations can embrace ChatGPT for enterprise use in a manner that prioritizes security, compliance, and is ultimately within their control."
Talon's secure enterprise browser can limit specific user actions, such as pasting data, to prevent sensitive information from leaking to third parties. Admins can use Talon's management console to block the pasting or inputting of specific data to the embedded ChatGPT window. While non-confidential content is allowed, data that fits sensitive patterns, such as credit cards, credentials, keys, and source code, can be blocked from being put into the service.
Customers can customize specific terms of use that notify users before any content is inserted into ChatGPT in Azure OpenAI. These can clearly define the types of content that can and cannot be inserted into the tool and are put in place to ensure that policies are not violated. Reports can also be generated to demonstrate compliance.
"At Microsoft, we are committed to making the promise of AI real -- and doing so responsibly. We believe AI is the ultimate amplifier and that AI-powered tools will help make people more creative and productive," says Ann Johnson, corporate vice president of security business development at Microsoft. "By deploying Microsoft Azure OpenAI Service and Talon's secure enterprise browser, joint customers can unlock productivity for their workforces with enhanced security and control."
You can find out more on the Talon site.
Photo credit: metamorworks / Shutterstock