What if cloud data was stored on floppy disks?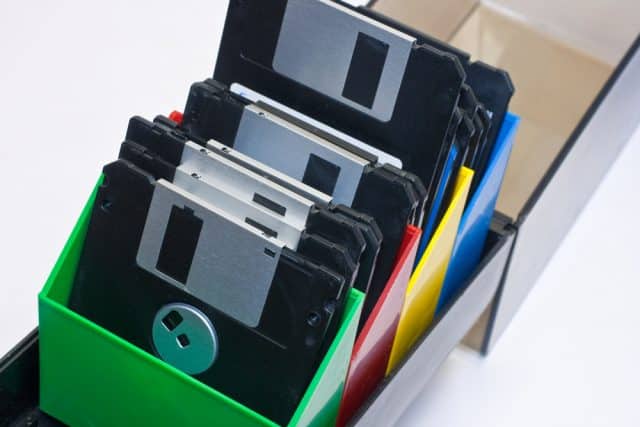 In 2020 alone, 61 percent of businesses migrated their workloads to the cloud, with 48 percent actively choosing to store their most important data in the cloud.
But because cloud storage is out of sight it can sometimes be difficult to understand just how much data there is stored out there.
By 2025, there will be an estimated 175 zettabytes of stored data in the cloud. In order to help visualize what these volumes of data mean Distrelec has created a clever infographic depicting European cloud data volumes as stacks of 3.5-inch 1.44MB floppy disks (younger readers ask your parents).
With each floppy having a depth of 3.3mm the disks for all of the nations studied would create a stack higher than the cruising altitude of a Boeing 747 (10km, or over 30,000 ft).
The largest cloud user in the study, Germany's storage equivalent in floppy disks would reach a height of 440,396 km, that's 55,996km higher than the moon and over 5,500 times the cruising height of a 747 airliner.
Italy, comes second with business storage requirements of 130,964 TB, reaching 302,854 km from the Earth or two-thirds of the way to the moon. France is third with less than half of Italy's data, but that's still a 125,417km high stack of floppies. Even tiny Malta would have a stack of disks over 4,000Km high.
You can see the graphic below.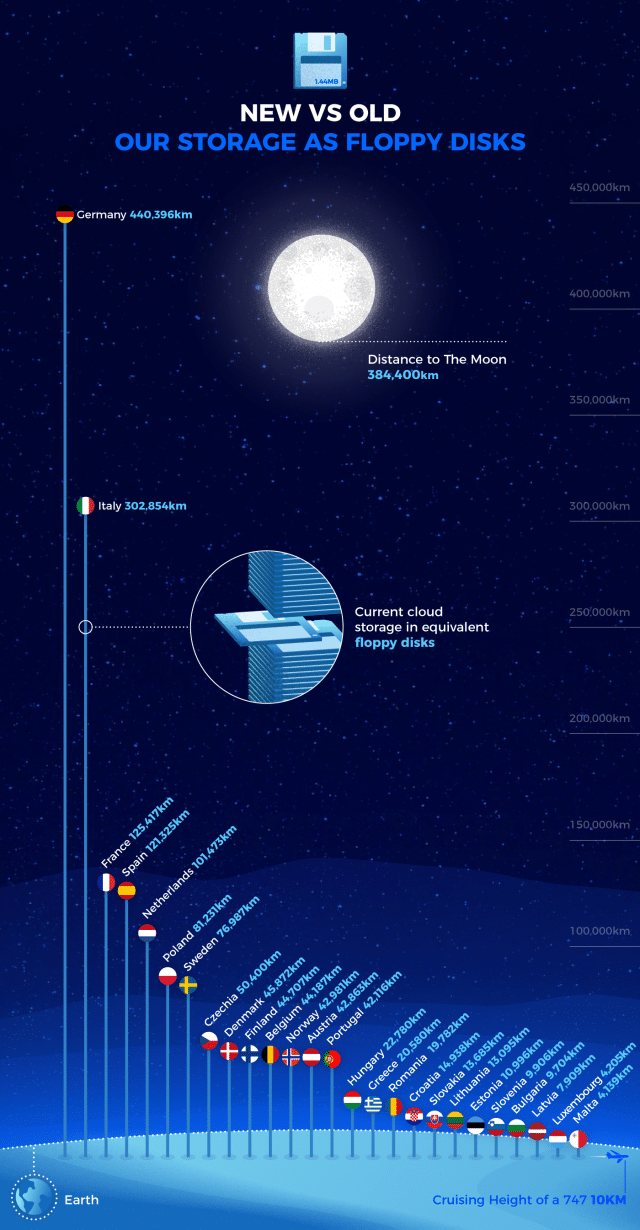 Image credit: bepsimage/depositphotos.com