New product helps find threats hidden in graymail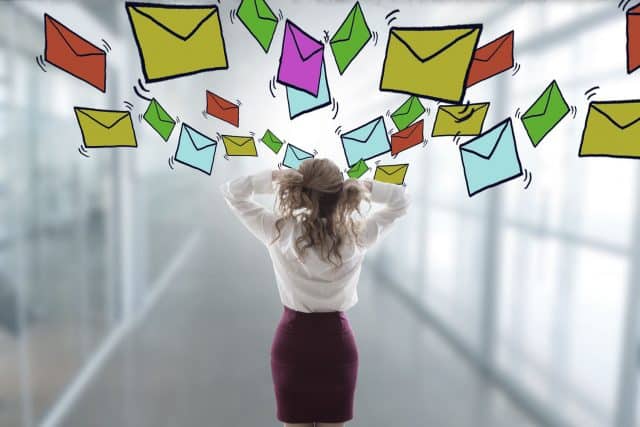 'Graymail' refers to those emails that aren't quite spam but which aren't necessarily all that helpful either. Think things like newsletters, announcements, or advertisements that you may have opted into in the past but which have outlived their usefulness.
It presents a headache for security teams as it can be hard to distinguish from malicious content like reconnaissance attacks. Armorblox is launching a new product aimed at cutting the time security teams spend managing graymail and mitigating the security risks from malicious recon attacks.
Graymail and Recon Attack Protection uses machine learning algorithms and large language models to enable the precise detection and classification of graymail, while reducing the risk of emails disguised as genuine graymail communications with the intention of getting a response prior to stealing sensitive data. Automatic remediation removes the need for manual review, saving security teams time, and end-user preferences (based on movement of graymail) are automatically monitored and applied for all future incoming graymail communications.
DJ Sampath, co-founder and CEO of Armorblox says:
At Armorblox, we understand the challenges that organizations face in managing graymail and the potential security risks associated with it. Graymail is not just a nuisance, it's a potential security risk that can expose organizations to cyber attacks. Data from our recent report highlights that up to 27 hours a week is wasted on manual graymail management -- security teams can't afford to ignore this issue.

That's why we're excited to announce our latest product, Graymail and Recon Attack Protection, which directly addresses the pain points organizations face when it comes to graymail management. With Armorblox, organizations can receive advanced protection against reconnaissance attacks that can lead to serious data breaches and confidently manage and enhance productivity across their security team, while getting peace of mind that they are staying ahead of evolving threats.
There are also enhancements to the Armorblox cloud-delivered email security and data loss prevention platform, Advanced Data Loss Prevention and Abuse Mailbox. These are designed to enhance overall productivity across security teams by providing custom, automated workflows across user-reported threats, improved graymail detection and classification, and enhancements to data protection features.
You can find out more on the Armorblox site.
Image credit: carballo / depositphotos