Only 18 percent of staff think hybrid working has improved productivity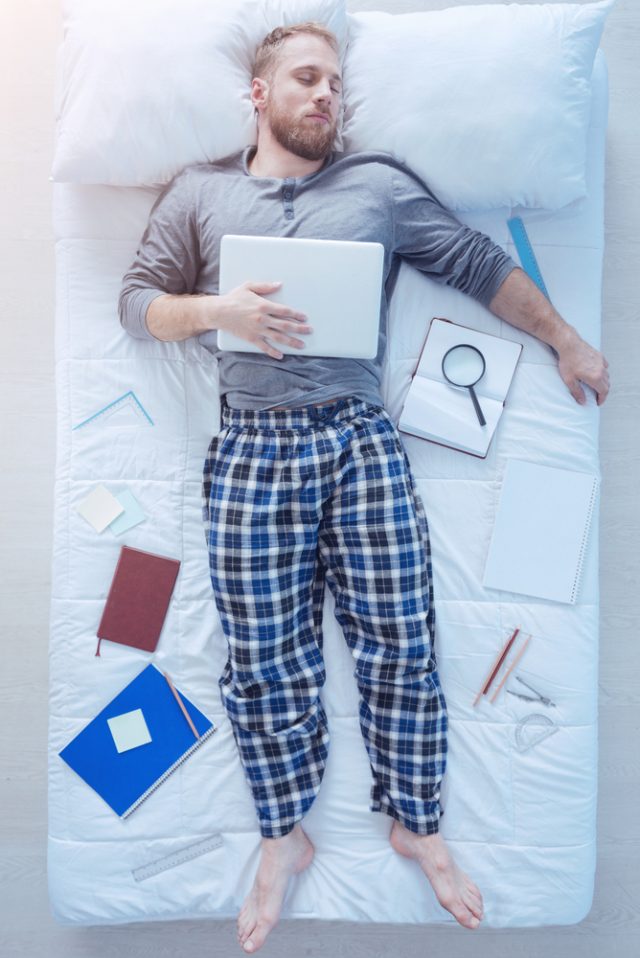 New research, from UK-based IT consultancy and services provider Doherty Associates, finds that only 18 percent of workers in two key sectors think that hybrid working has substantially improved productivity.
The survey of 889 employees working in the UK capital markets and legal industries looked to uncover how the working-from-home revolution and subsequent technological adoption have impacted productivity.
It reveals that 23 percent of workers think they have too many different tools to be productive. While 35 percent struggle to find the information and data needed to do their jobs. Of those who struggle to find information and data, 15 percent say that this is a daily occurrence.
Terry Doherty, founder and CEO of Doherty Associates says:
It's clear that across all levels of an organization, the technology implemented to support hybrid working is not meeting the needs of the team. Business leaders want to support productivity and inspire collaboration in their teams wherever they are, but the reality is that employees are struggling with new tools.

Technology is ultimately about helping people -- the implementation and application needs to be people-centric. During the pandemic and after in the world of hybrid working, we've seen rapid adoption of various communication and collaboration tools. Every organization would be wise to audit the technology they are using and gain feedback and insights into what is working and what is not and set out clear processes that focus on people.
There are no signs that hybrid work is going away though, 54 percent of capital market workers say their firms have changed their hybrid working policy within the last year, with four percent changing their policy in the last month.
However, only 37 percent of workers think that hybrid working and collaboration tools are extremely effective, highlighting how crucial it is that leaders review their processes and policies through a critical lens.
There's an overview of the findings in the graphic below.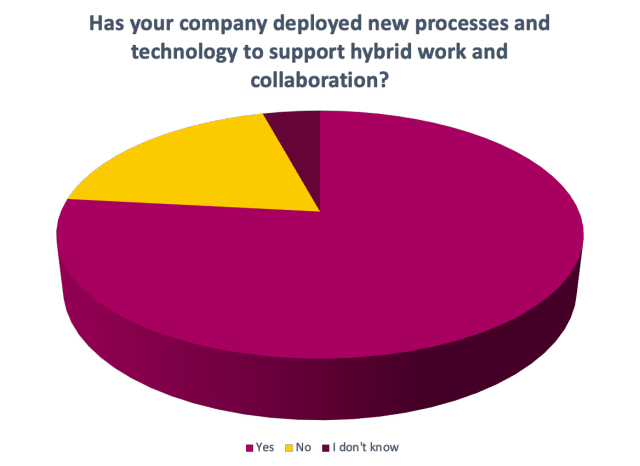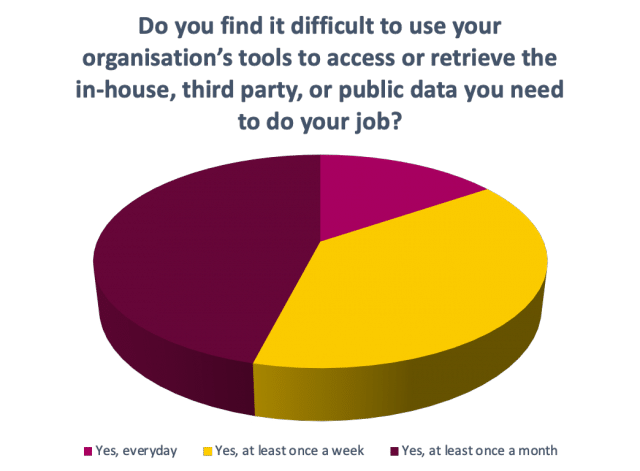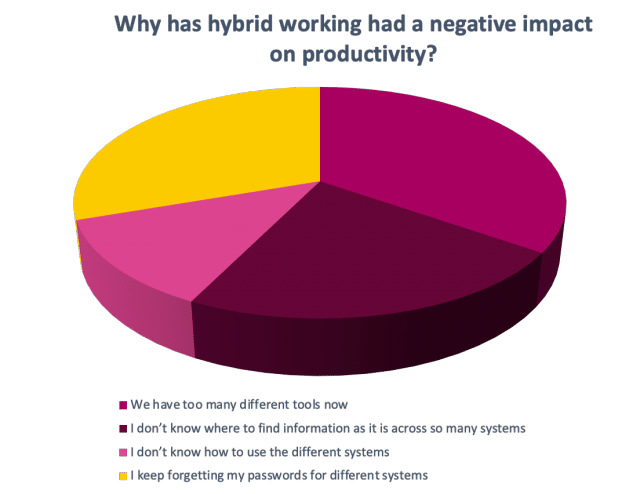 Image credit: yacobchuk1/depositphotos.com