Automation: How law firms can reach new heights in recruitment and profitability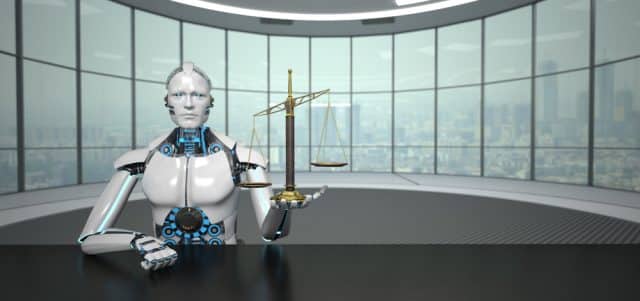 The legal profession is filled with a number of repeatable tasks that are rife for automation, such as estate planning, bankruptcy filing, IP filings, real estate transactions, and M&A filings. In fact, it's estimated that nearly a quarter (23 percent) of a lawyer's daily work could be automated.
The amount of time involved in doing manual tasks can put an immense amount of pressure on legal professionals. In a Gartner survey, 68 percent of corporate lawyers said they struggled to manage their workloads. And over half reported some degree of exhaustion.
At the same time, the legal sector is experiencing the 'Great Resignation boomerang' where legal professionals are returning to law having previously pursued other career paths. It's vital that technology is put in place to make their lives easier. In fact, 75 percent of lawyers and allied professionals would decline a job offer if the firm used outdated technology.
Unlocking the full potential of automation
So how can law firms and legal teams harness automation? Adopting new technologies can seem daunting but implementing automation isn't as hard as it sounds.
Because so much of legal work begins and ends with documents, the best way for law firms and legal departments to immediately benefit from automation technology is to start with legal document automation.
Firstly, it's important to map out the processes which can be automated. The best automation platform on the planet cannot overcome bad, disjointed, and/or misunderstood processes. So it is imperative to start with something simple before diving into complex workflows. Laying out all the steps in the process and brainstorming how the chosen automation solution can eliminate steps or improve existing workflows will be essential.
When choosing an automation tool, legal teams must ensure it is suited to handle the sheer volume of document creation and level of security legal teams need. For instance, it is vital that it connects seamlessly with the firm's document management platform (DMS) to act as a single source of truth.
Having a single source of truth will help law firms and legal teams get the most value from automation. It's security features not only keep documents safe from external threats but also maintain ethical walls and keep privileged information limited to only those who should have access.
Once these building blocks are in place, automation can deliver a number of benefits:
Automation will accelerate high value work: Legal specialists should no longer spend significant portions of their time working on repetitive tasks with extensive administrative burden. Through low / no-code tools, legal professionals can be empowered to create their own automations, enabling teams to automate low-complexity, repeatable work quickly and easily. Automation paves the way for legal specialists to focus their time on intellectually stimulating work that translates to higher value for their organisations.
Automation and APIs will drive innovation: With more and more legal services being offered on a fixed-fee basis, law firms are increasingly competing on price. Employment contracts, incorporations, wills, and leases have become products that consumers can purchase, meaning the most profitable law firms will be those that can deliver these commoditised products most efficiently. Harnessing automation and connecting critical systems via open APIs can play an essential role in driving efficiency; speeding up and replicating lawyers' work while also helping clients to self-serve, and see their cases in real time.
Automation will reduce reliance on email for intake and other crucial processes: Although emails can be adapted to meet a range of needs, they often lack the tools that are needed for effective workflow management. In fact, emails can create an extra layer of friction, slowing down lines of communication, and leaving professionals bogged down in tedious and time-consuming work. To remain competitive, legal practices should look to adopt automated digital intake and self-service tools that speed up and enhance customer engagement and service delivery processes. Automating intake processes ensures that no steps are missed, that responsive document templates are automatically generated, and that all relevant information is exactly where it should be.
Harnessing automation will not only make law firms and legal teams more efficient, by speeding up workflows, but will play an important role in attracting and retaining the next generation of legal talent. Using automation, legal specialists will be able to spend more time on the specialised tasks that they have spent years training for. This in turn will translate to better business outcomes, enabling them to deliver better services to their clients.
Photo Credit: Alexander Limbach/Shutterstock
Scott Kelly is Senior Product Manager at NetDocuments. Founded in 1999, NetDocuments is a cloud-based content services and productivity platform. NetDocuments offers a complete end-to-end platform for document and email organisation and management, including award-winning security and research capabilities, robust collaboration and search technologies, and seamless integrations with other tools professionals use daily.