Exploring the potential of cloud PCs for strategic cost rationalization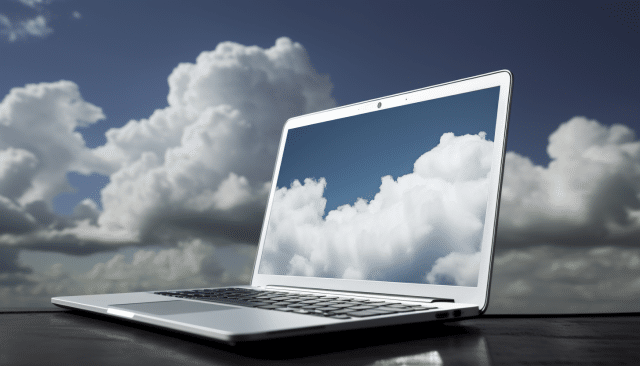 The introduction of advanced technologies has opened a world of possibilities for global corporate growth. The problem is that IT department budgets continue to be constrained, limiting the scope of technology investments at large.
This means that business leaders need to innovate to be prepared for changing business conditions. Advancing their digital transformation roadmaps should take priority as this will likely provide the greatest return on IT investment since the technology choices they make today will have a major impact on future success.
Adapting to the ever-changing workforce: digital paves the way
The state of the workforce has shifted significantly in the past few years due to the pandemic -- which drove the mass adoption of hybrid work. Now, a brewing economic recession is adding more angst to technology decision-making, but the need to streamline operations, improve digital collaboration, and increase overall efficiency remains -- thus, businesses must continue to prioritize digital transformation.
Gartner predicts that worldwide IT spending is projected to total $4.5 trillion this year, a small increase of 2.4 percent from 2022, reflecting the competing needs for investment to support business goals against careful scrutiny of technology costs.
Considering the overriding need for greater business agility, it is no surprise that leaders across the globe are facing pressures to modernize end-user computing to remain competitive in today's landscape. As they look to innovate, technology decision makers must consider the following:
Corporate vision: The dissonance between business leaders and technology leaders has been one of the major handicaps for companies' growth in the past. IT teams' active participation contributing to overall business goals will drive spending strategically to address short-term needs while also positioning the organization to more easily adapt to change over the long term.
Infrastructure: In a dynamic environment, organizations must have maximum agility to respond to new opportunities while also protecting sensitive data. Complex infrastructure impedes both agility and security - especially when it comes to end-user computing. Flexibility, performance, security, and observability all factor into solution evaluations.
The human element: The user will be at the core of new implementations as the need to improve end-user computing environments becomes a higher priority. Today, flexibility, reliability and outstanding performance are highly sought after to improve team collaboration and overall productivity. User experience is everything!
Collaborative budgeting: As organizations accelerate cloud computing initiatives, budget planning should be an ongoing collaboration across three essential teams: product, operations, and finance. Using this approach, companies have a continuous, holistic view of their projected expenditures and they can more easily discover and resolve issues that arise before they cause significant monetary losses. As they evaluate approaches to end-user computing, decision-makers should look for solutions that provide the ability to identify anomalies in real time and then immediately take steps to optimize costs across workloads and cloud providers so the business can avoid unpleasant surprises.
Leaving old methodologies behind: Cloud PCs lead the way  
Technology choices are the foundation of corporate success, so aiming modernization initiatives at how we work and collaborate can yield significant benefits. In the past, companies have looked to physical PCs and on-premises virtual desktop solutions to drive their business. However, these approaches are resource-intensive, and they lack the flexibility and scalability needed for enterprises to be agile and adapt to business dynamics.
Procuring and managing physical computers is time-consuming and tedious for businesses that have multiple locations. The expense and time associated with provisioning, shipping, and maintaining PCs are overwhelming, and protecting sensitive data on laptops is nearly impossible, putting the organization at significant risk. In addition, hardware refresh cycles and equipment downtime result in productivity loss. This has pushed many companies to adopt virtual desktop infrastructure (VDI). However, on-premises VDI is complex to deploy and manage, requiring highly skilled personnel to operate the infrastructure and troubleshoot issues that arise. Reliability and performance woes have relegated traditional VDI to a limited set of use cases.
For these reasons, forward-thinking IT leaders are leaving behind old-school VDI and physical PCs in favor of modern, SaaS end-user computing solutions: Cloud PCs.
Cloud PCs eliminate complexity while increasing productivity, security, business agility and reliability. They can run across multiple clouds, provide seamless business continuity, fight back against ransomware, and lower IT costs, all while providing end users anywhere-access to all their apps and data with performance they'll love.
Cloud technology: delivering business cost and operational benefits for 2023 & beyond  
As discussed, it is clear that the introduction of Cloud PCs has provided businesses with an opportunity to reduce IT infrastructure costs while increasing operational efficiency. The power of the cloud enables productivity across the enterprise while simplifying IT maintenance and troubleshooting processes.
By understanding the corporate vision, enterprise infrastructure, human preferences and budget limitations within the organization, leaders can select a Cloud PC solution that ensures all needs are met.
Image Credit: Wayne Williams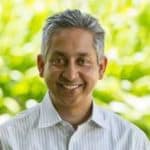 Amitabh Sinha, CEO at Workspot, has more than 20 years of experience in enterprise software, end-user computing, mobile, and database software. Amitabh co-founded Workspot with Puneet Chawla and Ty Wang in August 2012. Prior to Workspot, Amitabh was the general manager for enterprise desktops and Apps at Citrix Systems. In his five years at Citrix, Amitabh was vice president of product management for XenDesktop and vice president of engineering for the Advanced Solutions Group. Amitabh has a Ph.D. in computer science from the University of Illinois, Urbana-Champaign. Connect with him on Twitter at @AmitabhSinha.