Google brings AI collaboration to work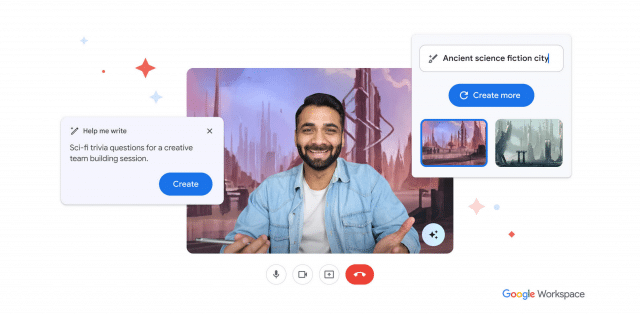 Google used yesterday's Google I/O to announce new services and capabilities across Google Cloud and Workspace.
Among these is Duet AI, an AI-powered collaborator, to enable more users and developers to start seeing the impact AI can have on their organization and help solve day-to-day work challenges.
Duet AI for Google Cloud serves as an expert pair programmer and can assist cloud users with contextual code completion, offering suggestions tuned to your code base, generating entire functions in real-time, and assisting with code reviews and inspections. It can fundamentally transform the way cloud users of all skill sets build new experiences and is embedded across Google Cloud interfaces -- within the integrated development environment (IDE), Google Cloud Console, and even chat.
Of wider interest will be Duet AI for Google Workspace, which brings together powerful generative AI features and lets users collaborate with AI so they can get more done every day. Google is rolling out features to trusted testers via Workspace Labs. These include:
In Gmail, adding the ability to draft responses that consider the context of your existing email thread, and making the experience available on mobile.
In Google Slides and Meet, making it easy to generate images from text descriptions. Custom images in slides can help bring a story to life, and in Meet they can be used to create custom backgrounds.
In Google Sheets, automating data classification and the creation of custom plans, helping analyze and organize data faster.
"Customers continue to amaze us with their ideas and creativity, and we look forward to continuing to help them discover their own paths forward with generative AI" writes Thomas Kurian, CEO of Google Cloud, on the company's blog. "While the potential for impact on business is great, we remain committed to taking a responsible approach, guided by our AI Principles. As we gather more feedback from our customers and users, we will continue to bring new innovations to market, with a goal to enable organizations of every size and industry to increase efficiency, connect with customers in new ways, and unlock entirely new revenue streams."
You can find out more about Duet AI for Google Cloud and Duet AI for Google Workspace on the company's site.
Image credit: Google