How likely are you to be a victim of identity theft?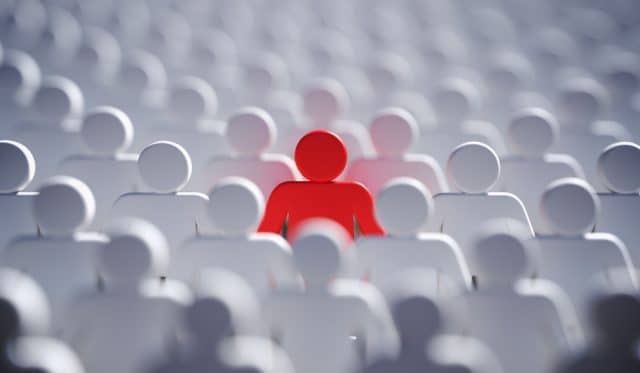 It's human nature to have an, 'it can't happen to me' approach to life's mishaps, whether it's being involved in a traffic accident or falling victim to cybercrime.
But of course these things do happen to someone. When it comes to identity theft, Home Security Heroes has taken a more scientific approach to determining how likely you really are to become a victim.
Certain things can increase your risk, for example, reusing the same password for multiple accounts doubles your risk of identity theft. And if you store your credit card information at an online retailer, your risk of identity theft increases by a massive 80 percent.
Using public WiFi connections increases your identity theft likelihood by 63 percent, while people who don't change their password at least every six months are 76 percent more likely to have their identity stolen. Also data shows that identity theft is twice as likely to happen to women as it is to men.
You can see an overview of the risks in the graphic below or take an interactive quiz to calculate your personal risk on the Home Security Heroes site.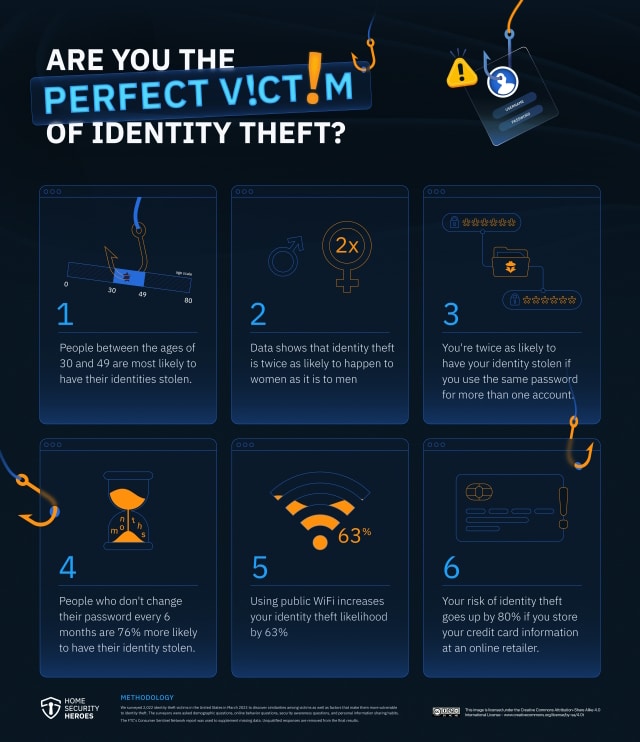 Image credit: vchalup2/depositphotos.com