Creating digital workplaces with IT, AI and IoT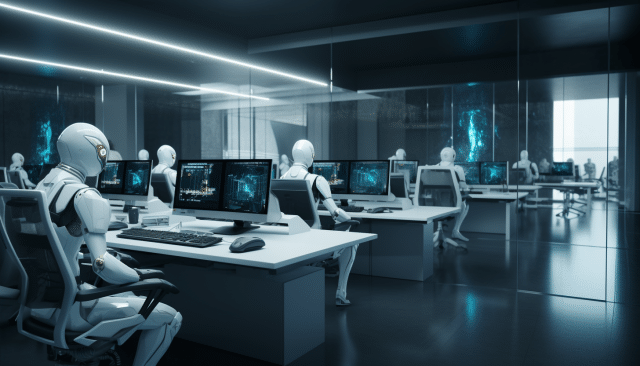 Due to the many advances and new developments in technology, the way in which businesses are communicating is changing. Technology holds a central role in reshaping how employees work, interact and engage with others. This is helping to create digital workplaces, where emerging technologies like Artificial Intelligence (AI) and the Internet of Things (IoT) are powering organizations to utilize data and increase access to information.  
While technology such as AI and automation have been in existence for some time, the speed and rate of adoption across the business landscape is gathering pace as a means to digitize workplace settings. Currently, 15 percent of all UK businesses have adopted at least one AI technology, with the IT and telecommunications sector leading the way with the highest rate of adoption at 29.5 percent. But what features and technologies matter most to end users and how is this evolving across the digital workplace?
How AI and ChatGPT is changing the market 
Although AI has been around for a while, rather than bringing a tidal wave of change, it has gently eroded the communications shoreline into quick wins. One of the most noteworthy advancements in recent times has been the development of ChatGPT. At the moment, ChatGPT is having a relatively small-scale impact in giving people fast, efficient access to specific information.
The initial reaction to these technologies has been to look straight at if/how AI's creative capabilities can create a piece of code, a poem, or a piece of music. The human self-preservation instinct is then to pounce on how the lack of inherent humanity creates errors or loses what we would consider to be a common-sense approach in favor of a cold, logical one. As these technologies develop, we'll see them improve and the potential application possibilities increase.  
Fundamentally people don't like change. People also don't like the idea of being replaced by technology. This makes AI a tough sell across the board. The key is in finding the right areas where it is useful to help users do their job, rather than replace them.In terms of business communications, the market has naturally evolved through the introduction of AI to enhance UC features, making them more intelligent and intuitive. For example, suggesting responses to messages, transcribing voice and video conversations, and summarizing meetings into minutes. Automation on this scale then requires centralization of the data being collected/generated, and the integration of communications systems with other business applications such as CRM and ERP systems is the natural place to do that. To that end, you'll see AI changing the market more so in how it dynamically prompts users in next steps, or how it takes user-generated data and applies it to back-end processes.
Emerging tech for the digital workplace of the future  
Empowering users with text, voice and video from any internet connection is one thing but supporting them in doing so is another. As users work from home, who ensures their working environment is safe and comfortable? IoT and sensor technologies will increasingly be called upon to check the user's environmental setup, such as temperature, air quality and CO2 levels. From a user perspective this allows them to feel supported by the employer. From the employer perspective this is a prospective recruiting tool in a competitive skills market, showing potential new employees how the business enables its staff and cares for their wellbeing whilst simultaneously ensuring adherence to green/environmental and sustainability initiatives.
Other AI and Virtual/Augmented Reality technologies have incredible potential to enhance the user experience, making it more immersive and engaging. For instance, allowing teams to attend virtual meetings in a 3D environment making it feel like they're in the same room as colleagues; holding virtual classes in education, where VR/AR allows the tutor to share virtual immersive content; or customer events where you showcase your new product in an entirely virtual environment reducing the need for marketing to proactively corral customers to an in-person event.
Utilizing existing infrastructure with all-IP technology 
Another future expectation is for businesses to shift to all-IP. This isn't necessarily a timeframe objective, more likely this will depend on factors such as the size of the business, the industry in which they operate, and their existing infrastructure. That said, hybrid working has and will only continue to accelerate this shift of adoption of all-IP technologies as businesses seek to enable their employees to work from anywhere with an internet connection. Utilizing all-IP enables businesses to employ greater flexibility in their IT infrastructure and even increase network routing to simplify processes within remote environments. Of course, there are bound to be some instances where the transition to all-IP is not possible, where businesses need to continue with legacy systems or have regulatory and compliance requirements.  
The rate of technological development across the market and breadth of features available is not anticipated to slow down anytime soon as workplace digitization carries on. As this continues to gather momentum, more and more businesses will need to change and adapt in order to thrive, leveraging key technology to bring positive change to the company and its employees. While technology holds huge advantages for many businesses, it should be used as a way to elevate human performance for employees in and out of the office, not replace them. 
Image Credit: Wayne Williams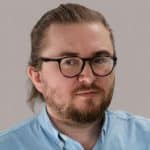 Richard Evans is Chief Technology Officer at Cinos.