How to enhance integrations for better security outcomes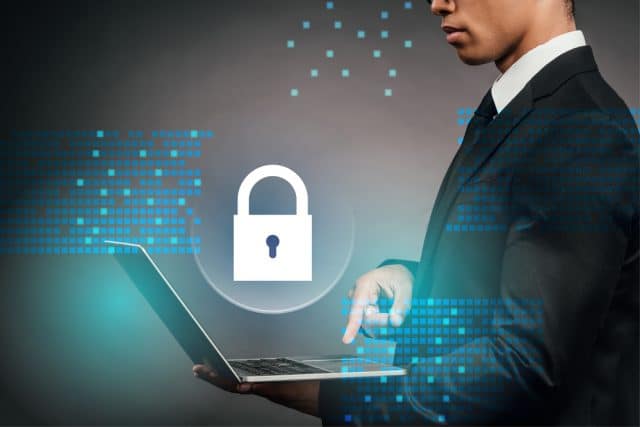 Whether security leaders oversee a small security team or an enterprise-scale team spread over numerous security operations centers (SOCs), building and maintaining integrations with other tools in the tech stack can be difficult and time-consuming.
The average business integrates approximately 75 different security products and often multiple public, and private cloud services into its technology stacks. Many dynamic factors are at play with integrations, from versioning and version control to the constant evolution of Application Program Interfaces (APIs).
Companies need to deliver services quickly to avoid disruption in today's digital age, but developing new integrations fast enough is one of the many challenges security teams currently face. For instance, when an integration API changes, most security teams find it challenging to keep up with the new updates.
Here are four ways to improve integrations for better security performance.
1) Future-Proofing Security Starts with the Appropriate SOC Tool
One of the most critical choices a CISO or security leader can make is choosing the appropriate SOC tool for their company. It's crucial to select a security solution that can operate at the center of all security operations and accommodate the organization's unique requirements for processing data and taking action. This is a foundational decision that entails integrating other tech-related tools into the stack so disparate systems can operate harmoniously and contribute to the overall enhancement of security metrics.
Additionally, to avoid wasting time or effort on unnecessary activities, security teams should also ensure they're using the appropriate technology for each stage of their SOC process, including data collection, analysis, and reporting. While a SOC tool can help with integrations, it is just one part of a holistic strategy. To ensure an investment is secure for the future, it is essential for an organization to consider how much use they will receive from a new security tool before adopting it.
For instance, a security information and event management (SIEM) tool can integrate with products to gather, analyze, and manage data, but it often lacks the ability to automate or streamline the downstream actions of the investigation such as customized response and remediation processes. Extended detection and response (XDR) solutions can identify warnings within their ecosystem and provide basic alarm detection and response capabilities, but they fail to connect siloed tools. This results in limited visibility and actionability beyond their platform into other systems. Traditional security orchestration, automation and response (SOAR) platforms can offer significantly better flexibility when integrating with products, but they are often inflexible and demand labor-intensive, custom code from specialized developers.
However, modern security automation platforms that incorporate a low-code methodology make it easy and convenient to integrate with a variety of products. Their power and simplicity give security teams a greater return on tool investments. Analysts will also spend less time on repetitive tasks, which reduces the mean time to detect (MTTD) and respond (MTTR).
2) Reduce Dependency on Developers to Increase Flexibility
Building and maintaining integrations consumes a lot of time, effort, and resources, whether businesses use in-house employees or external labor. Why? Because of the frequent emergence and modification of APIs.
Businesses will be responsible for the additional development cost if the centralized SOC solution does not offer or maintain the organization's required integrations. Therefore, it's crucial to adopt platforms that examine which stages are repeatable, which ones can be automated, and which ones may be incorporated into technology to speed up the process. This will prevent organizations from adopting a system their team must constantly work on rather than one that serves their needs.
3) To Unify Complex Environments, Consider Endless Integration Capabilities
Vendor lock-ins and closed ecosystems are two challenges that frequently arise and cause integration difficulties with some SOC tools. Some vendors will not permit (or significantly restrict) integrations with tools outside their own portfolio. This would mean organizations would be required to replace their current tools with new ones, which would be expensive and time-consuming.
Another issue is that some providers take a long time to develop new integrations. This means security teams will either have to wait to have complete visibility into their specific technological environment or they will have to pay to build the integrations. Both outcomes indicate that the team is constrained to using specific tools and have less room to extend and adapt to meet their future security requirements.
That is why adopting solutions that offer endless integration capabilities is one of the most strategic investments a business can make today. By integrating their solutions, processes can be streamlined, making it possible to operate faster, with fewer human errors and less need for manual data entry (which is the ultimate goal).
This is also essential for effectively enhancing security metrics like MTTD and MTTR and reducing alert fatigue and analyst burnout. As a result, security teams can better spot weaknesses throughout the entire environment and respond quickly to attacks.
4) Strive for "Autonomous" Integrations for Better ROI
The last stage to significantly increase the value gained from integrations in a company's tech stack is automation. An automation platform that offers autonomous integrations enables security teams to connect to any API using an automated method that is quicker, easier, and, in the future, will terminate its reliance on the security automation vendor.
Analysts will be able to connect to any API in real-time without assistance or development resources and conduct real-time discovery on any new integration. With this independence, security staff will be able to focus on more important tasks without the need to hire new staff. Automation also goes beyond the SOC and offers use cases for fraud, on/off-boarding of employees, IOT/OT, to name a few.
As the security landscape continues to evolve rapidly, security leaders can support their analysts more effectively, boost the efficiency of operations, and boost the return on investment (ROI) of security by embracing automation throughout the integration-building process.
Image credit: IgorVetushko/depositphotos.com
Mike Lyborg is CISO at Swimlane.