PayPal launches the Venmo Teen Account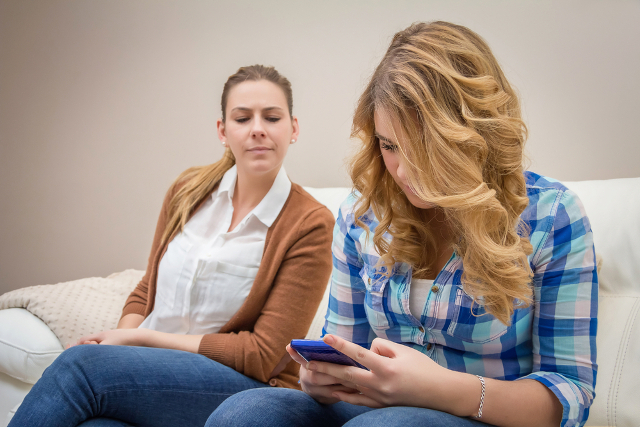 Howdy, money-savvy parents and hip teenagers! Venmo has some very exciting news for you -- the Venmo Teen Account is here to revolutionize the way you handle finances. That's right, now parents can open a Venmo account for their teenagers aged 13 to 17, allowing them to send and receive money with ease. And guess what? The Venmo Teen Account even comes with its own stylish Venmo Teen Debit Card. It's time for the young ones to join the financial fun!
We all know that managing money can be a tricky business, especially for teenagers who are just starting to dip their toes into the vast ocean of personal finance. But fear not! Venmo has swooped in to save the day with their ingenious Teen Account. Finally, teenagers can get acquainted with the world of money management through the Venmo app. It's like having a virtual piggy bank right in their pockets!
Why is this such a big deal, you ask? Well, research has shown that over 45 percent of Generation Z prefers to have conversations with adults to learn about personal finance. And over 50 percent of parents are interested in using an app to teach their children about money management. That's where the Venmo Teen Account comes in, bridging the gap between parents and teens, and providing a platform to engage and learn together. It's a win-win situation!
Erika Sanchez, Vice President and General Manager of Venmo, perfectly captures the essence of this exciting development: "Venmo is a natural place for teens to learn how to engage with money responsibly, especially considering 86% of Gen Z are interested in using an app to learn about personal finance." Bravo, Venmo, for recognizing the needs and aspirations of the younger generation!
So, what can parents and teens expect from the Venmo Teen Account? Let's break it down, y'all.
Bid farewell to those pesky monthly fees! With the Venmo Teen Account, enjoy a hassle-free journey that includes no-fee cash withdrawals at select ATMs through the Teen Debit Card. And the cherry on top? Parents can effortlessly link up to five Venmo Teen Accounts to their own personal Venmo account, ensuring smooth sailing all the way.
Teenagers can now send and receive money from their loved ones with utmost ease. Here's the coolest part: Parents can keep tabs on their teen's Venmo Teen Account activity right from their own Venmo app. It's like having an exclusive backstage pass to the world of finances!
Brace yourselves, teens! The Venmo Teen Account presents you with your very own separate balance and a snazzy Teen Debit Card, available in a delightful array of colors and designs. With the ability to track your spending within the Venmo app, you'll learn the ropes of financial responsibility and gain a profound understanding of money management. And hey, here's some exciting news: Your Venmo Teen Account might even qualify for Direct Deposit, enabling you to receive your hard-earned cash straight from your after-school job. Now, that's what we call true empowerment!
Ready to dive into this fantastic financial adventure? Signing up for the Venmo Teen Account is a breeze. Parents simply navigate to the "Me" screen in the Venmo app, tap their name in the top left-hand corner, and voila! They can create a teen account for their aspiring money manager. Choose a Teen Debit Card color, enter some essential information about the teen, and they're good to go!
Photo Credit: David Pereiras/Shutterstock