Introverts are more likely to embrace AI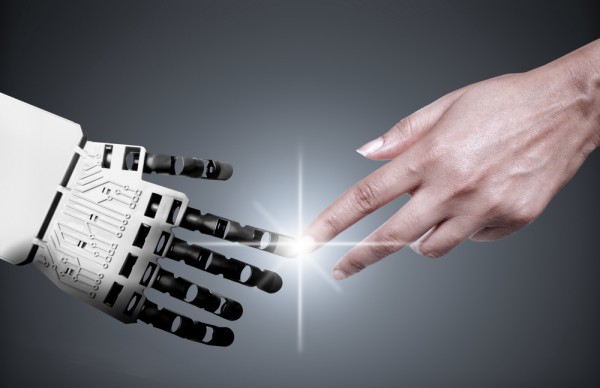 People who score low on the extraversion scale are more likely to embrace AI and have fewer concerns about using it -- compared to their high-extraversion colleagues, who express more reservations.
This is among the findings of new research from SnapLogic which shows other personality traits have an impact too. Those who score high on agreeableness and 'openness to experience' are more likely to have concerns about making mistakes when using AI.
The survey, conducted by Censuswide, includes responses from nearly 1,000 mid-senior management workers within large enterprises across the US, UK, and Australia. All survey respondents showed a strong grasp of AI's benefits, with over half (54 percent) reporting that AI would save them time; 46 percent reporting it would improve productivity, and 37 percent reporting it would reduce risk and errors in their work.
"The current business landscape is unpredictable, and that puts pressure on budgets and resources. Businesses are adapting to a turbulent environment by using AI in very specific, practical ways to improve productivity," says Jeremiah Stone, CTO of SnapLogic. "The biggest change is in mindset -- seeing AI as a teammate which can learn, not a fixed tool, working to support its more 'senior', human colleagues, who in turn mentor and coach it to reduce errors and improve its output. Some employees may have reservations about AI in the workplace, but the reality is that AI is already reshaping the way we work. To stay competitive, businesses successfully adopting AI have an empathic understanding of employees' reservations and address them constructively."
Nearly two-thirds (66 percent) of respondents like the idea of using AI in their role, either currently or in the future. However, respondents believe skills are an issue, with 34 percent claiming there are very few people within their organization with the skills required to implement and use AI. 39 percent say it would be hard to get everyone in their organization to fully adopt AI, while 19 percent are worried that they would not be able to properly navigate using AI.
"Humans tend to cling onto information and behaviors that they know, which means they often reject new ways of working or adopting new skills," says Danni Haig, business psychologist. "IT and business leaders should be understanding about AI skepticism and have a clear plan in place to address it, otherwise much-needed change is far less likely to happen."
You can get an AI playbook with tips on building an AI-friendly culture in the organization on the SnapLogic site.
Photo Credit: Pixelbliss/Shutterstock