Acer Connect Vero W6m is an eco-friendly Tri-band Wi-Fi 6E mesh router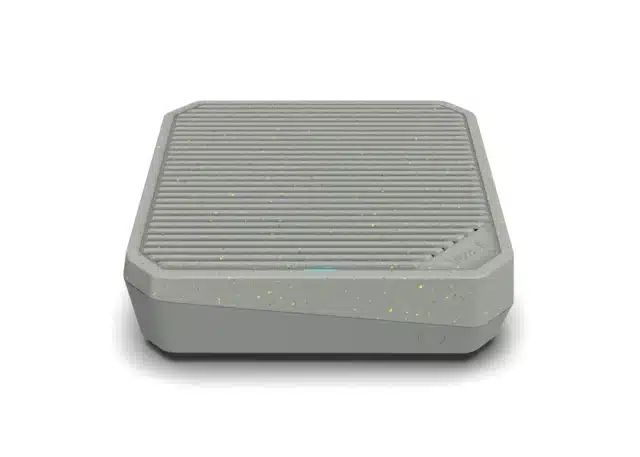 In a world where technology and sustainability are becoming increasingly intertwined, Acer takes a significant step forward by introducing the Acer Connect Vero W6m, its first eco-friendly Wi-Fi 6E mesh router. This innovative networking solution not only offers impressive speeds and enhanced connectivity but also incorporates post-consumer recycled (PCR) materials in its construction. With a dedicated Eco mode for efficient energy consumption, Acer demonstrates its commitment to minimizing carbon footprint and fulfilling its environmental responsibility.
With Wi-Fi 6E Tri-Band AXE7800 throughput, the Acer Connect Vero W6m delivers speeds of up to 7.8 Gbps, ensuring fast and stable internet connections for all users. Furthermore, the Vero W6m can be paired with up to four units, providing impressive network ranges of up to 465m² on a dual mesh system and up to 930m² on a quad mesh system. These capabilities effectively eliminate dead spots, ensuring seamless coverage in larger areas.
Equipped with a MediaTek quad-core 2GHz A53 processor, 1GB LPDDR RAM, and 4GB memory capacity, the Acer Connect Vero W6m is built to handle high-bandwidth requirements effortlessly. Acer seems to understand the importance of data protection and security, which is why the Vero W6m is the first router to pass EU EN 303 645 (RED) Cyber Security Standards. With this dedication to performance and security, Acer provides users with a reliable and worry-free networking experience.
Acer's commitment to sustainability extends to every aspect of the Acer Connect Vero W6m. The device's chassis is crafted with 30 percent PCR plastic, showcasing Acer's dedication to reducing CO2 emissions and promoting a circular economy. Even the packaging is eco-friendly, utilizing 100 percent recyclable paper. The minimalistic and compact design, coupled with a cobblestone gray finish, allows the router to seamlessly blend into any home or office setup.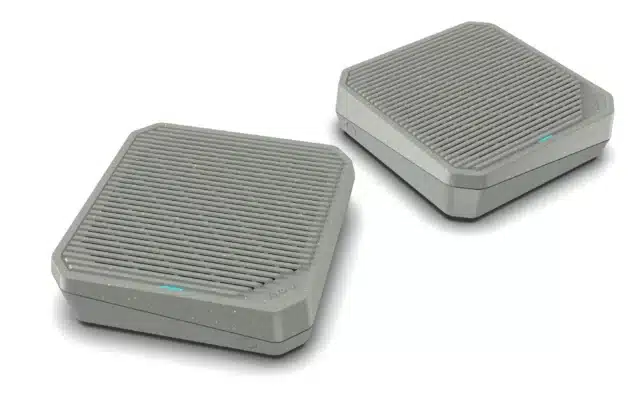 Acer shares specifications below.
Model Name: Acer Connect W6m Wi-Fi 6E Router
Antennas: Internal Antennas
Processor: Quad Core 2 GHz ARM Cortex
Memory: 1GB DDR4
LED: Main LED (RGB Light Guide)
Material (Main body): ABS
Storage: 4GB eMMc
Ethernet: 1 x 2.5Gbps, 4 x 1Gbps with 1 Game Port
Thermal: 4.3 x 4.3 inch Aluminum Heat Sink
Wi-Fi: Wi-Fi 6E, MT7915A, 802.11 a/b/g/n/ac/ax, Tri-band 2.4 GHz / 5 GHz / 6 GHz
Dimensions: 7.9 x 7.9 x 2.16 inches
Interface: USB 3.0 Type A
Weight: 1.94 lbs.
Coverage: 1 Unit 280 Sq. Meter or 3500 Sq.ft.
Coverage: 2 Unit 465 Sq. Meter or 5000 Sq. ft.
Coverage: 3 Unit 700 Sq. Meter or 7500 Sq. ft.
Coverage: 4 Unit 930 Sq. Meter or 10000 Sq. ft.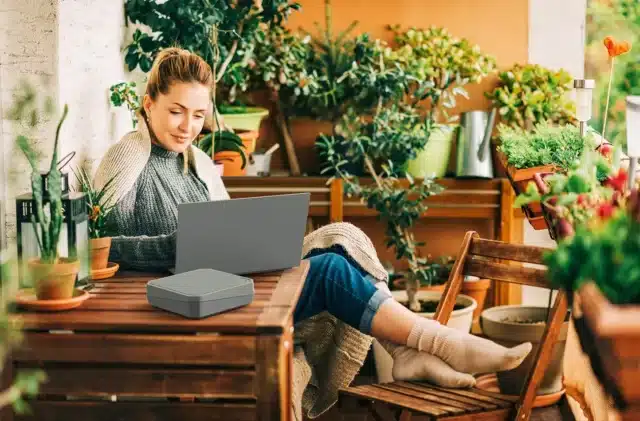 A standout feature of the Acer Connect Vero W6m is its dedicated Eco mode function. This intelligent feature optimizes power consumption, not only for the router itself but also for other connected devices. By managing their sleep time when not in use and efficiently regulating data frequency distribution, the Vero W6m ensures maximum energy efficiency without compromising performance.
Unfortunately, Acer has not yet shared exact information regarding price or availability of the Connect Vero W6m. We will have to wait for the company to share more details. With all of that said, the router should hopefully be sold here soon.
Please note: Some of the above links may be affiliate links, meaning we, or our writers, may receive payment if you purchase one of these items (or other items) after clicking on them.