Get 'Microsoft 365 Certified Fundamentals MS-900 Exam Guide -- Second Edition' (worth $35.99) for FREE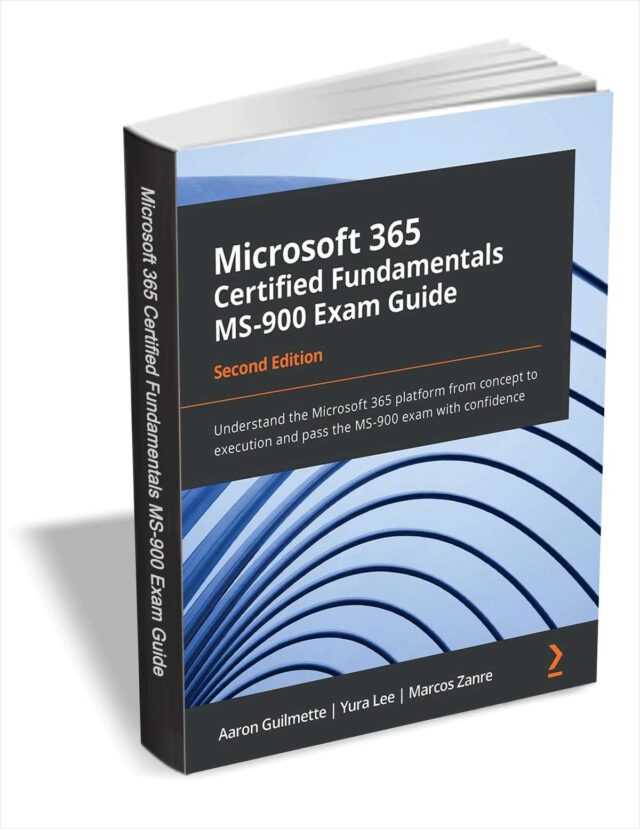 Microsoft 365 Certified Fundamentals certification demonstrates your foundational knowledge of adopting cloud services, specifically the software as a service (SaaS) model.
Exam MS-900 tests your understanding of Microsoft 365 services, components, their implementation, security, licensing, and general cloud concepts. This updated second edition covers all the recent and important changes in the examination in detail to help you achieve certification.
You'll begin by exploring key topics such as Microsoft security and compliance policies, pricing and support, and cloud concepts.
The book helps you to understand these concepts with the help of real-world scenarios, learning about platform services such as Microsoft Windows, SharePoint, Microsoft 365 apps, Teams, and Exchange. The content has been updated to include Microsoft Forms, Power Platform, Microsoft 365 Security Center, Windows Virtual Desktop, and Insider Risk Management.
Each chapter contains a section that will test your knowledge of the core concepts covered. Finally, you'll take a practice exam with extra questions to help prepare you for the actual test.
By the end of this MS-900 book, you'll be well-equipped to confidently pass the MS-900 certification exam with the help of the updated exam pattern.
Microsoft 365 Certified Fundamentals MS-900 Exam Guide, from Packt, usually retails for $35.99, but BetaNews readers can get it entirely free for a limited time.
All you must do to get your copy for free is go here, enter the required details, and click the Download button.
The offer expires on June 7, so act fast.