Point solutions: The good, the bad and the ugly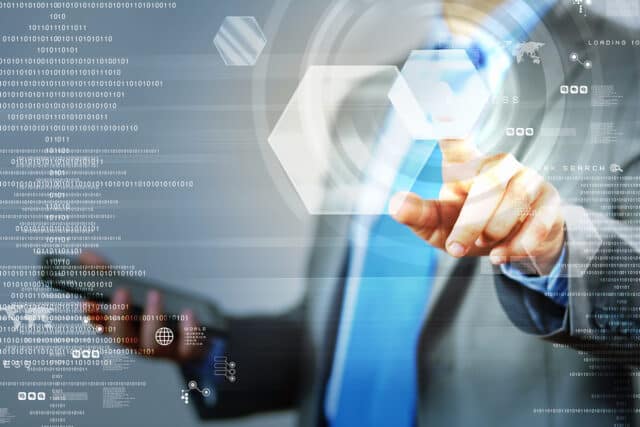 Organizations in the digital age live and die by their ability to provide customers with 24/7 access to revenue-generating services, including -- but not limited to -- online checkout and reservation portals. If a consumer were to pull back the curtain in front of these daily activities, they would find a dedicated team of site reliability engineers (SREs) and DevOps engineers working in tandem to improve system performance and maintain availability. But why all the fuss about availability?
The answer to that question is hopefully apparent if you are an IT leader. The number of digital buyers in the U.S. has skyrocketed in the past five years. Companies without the digital infrastructure to support this influx of traffic will inevitably lose out to the tune of millions of dollars in revenue per year. Simply put: maintaining availability is mission-critical.
And yet uptime can be a finicky beast. As consumers and businesses migrate to digital-first software and services, data becomes more complex, fragmented and siloed. Think of all the disparate tools you use daily, then consider the amount of data those interactions generate. Now multiply that to accommodate your colleagues' interactions with these tools and APIs working behind the scenes. Without the proper technologies, those various data streams can be lost -- or worse, create harmful errors that impact system performance. This is why modern IT leaders often turn to intelligent data-ingesting and processing tools -- cough cough, AIOps.
However, AIOps is just one of many technologies on the market. In all likelihood, your organization has also adopted (or perhaps only adopted) point solutions that monitor data health. In fact, the average team has likely adopted more than 15 monitoring tools, according to our State of Availability Report. But are point solutions all they are hyped up to be?
The Good: Point solutions offer specialized areas of focus
Because point solutions are the historical solution to monitoring, many boast perfected features and offer a strong standard of service. And the best point solutions will solve problems at all stages, from monitoring to observability to incident management. (Remember, though, that this ability differs from AIOps solutions, which can identify and escalate errors across the entire incident lifecycle. More on that later.)
By their definition, point solutions also often excel in highly specialized areas of maintaining availability. For example, a point solution may expertly process all device traffic for internal IT operations. However, these tools will routinely fail to maintain optimal uptime unless engineering teams adopt several point solutions.
The Bad: Point solutions create clutter and are often inefficient
When adopted in isolation, monitoring tools become unwieldy and time-consuming. Engineering teams spend more time on monitoring than any other responsibility -- and that is after shelling out for 15+ tools. Tools that cannot manage, maintain or escalate incidents without supervision will ultimately steal hours of work from already time-strapped teams. Open source point solutions tantalize as a lower cost point solutions, but they are not free, and typically get deployed in their base, generic configuration, limiting their benefit as a specialized tool.
Additionally, monitoring tools invite tool sprawl because they cannot provide an all-in-one solution. Although many point solution vendors may suggest their tool offers a comprehensive dashboard for incident detection and resolution, this is not the case. Only technologies that ingest data from all devices, networks and tools can provide a cohesive snapshot of the incident lifecycle.
The Ugly: Point solutions invite siloed data and higher MTTX
Due to the fragmented nature of data, it is safe to say most organizations deal with some degree of tool sprawl. After all, large organizations use more than 150+ SaaS tools on average -- and that doesn't account for other software and non-cloud technologies. However, point solutions also cause a more nefarious side effect: siloed data.
Point solutions cannot capture the complete picture of system performance; therefore, their use brings about neglected data. Unsupervised, these technologies can easily create system-wide performance issues. Similarly, because point solutions do not provide a comprehensive incident management dashboard, human technicians are left to piece together the context when a problem occurs. This can prove time-consuming and, in the long run, may contribute to slower mean time to detect (MTTD) and mean time to recovery (MTTR).
Note that monitoring is a crucial piece of any availability puzzle. However, monitoring alone cannot maintain system health or drive operational efficiency. But when combined with a powerful AIOps solution, monitoring tools can produce faster results with fewer silos -- AKA, the holy grail of DevOps: lower MTTX and higher availability. Achieving these KPIs will likely prove necessary to compete in our digital-first world.
Image credit: SergeyNivens/depositphotos.com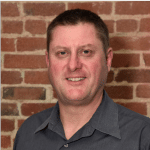 As Moogsoft's CTO & chief evangelist, Richard Whitehead brings a keen sense of what is required to build transformational solutions. A serial CTO and technology VP, Richard brought new technologies to market and was responsible for strategy, partnerships and product research. Richard served on Splunk's Technology Advisory Board through their Series A, providing product and market guidance. He serves as an Ambassador for the DevOps Institute, and recently co-chaired the ONUG Monitoring & Observability Working Group. Richard holds three patents and is considered dangerous with JavaScript.