Optimizing tech spend to drive value through economic turbulence [Q&A]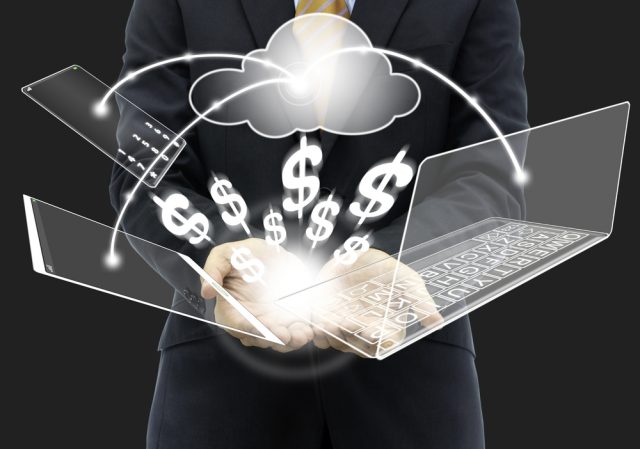 Sustained economic volatility has forced organizations of all sizes to make difficult decisions. Whether it's reducing headcount, lowering operational overhead, or cutting costs in other areas, business leaders are looking to increase agility, efficiency, and flexibility ahead of a looming recession.
Global business leaders are facing a unique set of challenges, and many are looking at their tech spend as an area for cost savings. We spoke to Ryan Newsome, chief technology officer at Motus, about how enterprise decision makers can evaluate tech spend through the lens of value creation rather than simply reducing costs.
BN: With enterprises making difficult financial choices, why shouldn't decision makers cut IT spend?
RN: The economic uncertainty we're currently experiencing is the latest disruption business leaders have been forced to navigate over the past three years. A critical lesson we've learned since the onset of the pandemic is that maintaining operational continuity throughout times of adversity positions organizations to emerge stronger when headwinds dissipate. For example, companies that successfully adapted to COVID-19 restrictions and transitioned to an anywhere workforce were able to scale much quicker when public health concerns lessened than those that reduced headcount and were forced to rebuild.
Research has shown that leading enterprises choose to retool and invest in efficiency and agility during economic downturns because it drives sustainable, long-term value. This is true for companies that implement an IT strategy that optimizes their tech spend. Rather than cutting costs for short-term reprieve, these forward-looking organizations are staying ahead of the curve by focusing on the value return of improving efficiency and agility. This allows them to accelerate growth once the economic climate stabilizes because they don't need to ramp up operations to effectively support internal and external stakeholders.
BN: How does optimizing tech spend enable policies that support agility, efficiency and operational continuity ahead of a possible recession?
RN: Agile organizations invest in tools that augment the workforce through automation and reducing manual, labor intensive tasks. An example of this is deploying a platform or service that automatically tracks mileage for employees that drive for work. Instead of requiring a person to track, log, and submit mileage each month for reimbursement, an automated service is more efficient because it alleviates the workload for each employee involved in the reimbursement process. An organization can streamline operations and become more agile by removing multiple steps in a process and freeing up bandwidth for employees.
Simplifying processes also reduces the opportunities for human error, which improves data accuracy and helps business leaders make informed decisions. Data inaccuracies are represented at all levels of an enterprise and have a ripple effect that most often has the greatest impact on the most expensive resources. The value return of being able to confidently trust your data is worth exponentially more than any short-term cost savings because it is foundational to long-term organizational agility.
There is a common misconception that organizations take this approach to reduce headcount and replace team members. The truth is, the most effective IT spend is allocated for services that optimize human capital and existing resources, supplementing what an organization has in place to shepherd it to through challenging times -- like a looming recession.
BN: What are some examples of technologies that can deliver value and help business leaders navigate these uncertain times?
RN: As businesses become increasingly reliant on mobile workers, the biggest need has been technology that empowers distributed workforces. This includes tools that support bring-your-own-device (BYOD) programs, hybrid work, and remote work reimbursement because they allow companies to scale operations depending on the economic climate. For example, organizations that are looking to shed corporate-owned assets such as mobile devices and vehicles to reduce overhead are leveraging BYOD and reimbursement programs to pay their employees for the exact cost of doing business. This eliminates excess spend, allows employees to use their preferred phone or vehicle, and reduces the number of idle assets during downturns. The solutions that underpin these programs should have built-in security measures to protect sensitive company data, automatically calculate personalized reimbursement rates that are tailored to each employee and utilize a scalable architecture that can quickly adjust to organizational needs.
Committing additional resources to IT spend or investing more in automated services is not enough to make an organization more agile or efficient. Business leaders must evaluate the available technologies, identify the most appropriate tools for their specific use cases, and assess the level of integration with existing systems. The most successful organizations prioritize the programs that drive strategic business decisions and focus on delivering an exceptional process and technology experience to their teams. Selecting the right tools or platform is crucial to value creation and the best solutions support collaboration and flexible work.
BN: In addition to economic volatility, there appears to be an ongoing shift in the power dynamic between employers and employees. How can optimized tech spend appeal to both in ways that cost reduction can't?
RN: We've seen the power pendulum swing back and forth between employers and employees for quite some time. The Great Resignation and ongoing talent shortage saw employees prioritize their individual needs and choose employment opportunities that supported their personal and professional lives. Market volatility and inflationary pressures are starting to shift the dynamic back towards employers, as they have become more disciplined and stringent with job postings and hirings.
Regardless of where the pendulum is currently swinging, business leaders are in search of talented individuals that can drive long-term value for the organization while workers are looking for an exceptional experience that meets their needs. Cost-cutting measures will fall short in both areas because the short-term savings will be offset by the long-term process of rebuilding operations and scaling the workforce to meet customer demand. Optimizing tech spend empowers companies with the flexibility they need to implement policies that are appealing to job seekers, foster greater employee engagement and morale, and are beneficial to the overall health of the business.
Photo Credit: iprostocks/Shutterstock