AI-powered Opera One web browser now available for Linux, Windows, and macOS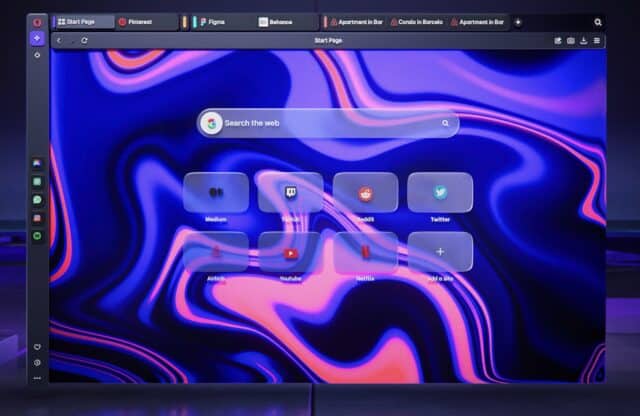 Opera One, an innovative web browser that utilizes Artificial Intelligence, is finally here. With its integration of Aria, the first-ever browser AI, Opera One takes browsing to the next level. Aria is easily accessible through a new command line and the browser sidebar, allowing users to tap into a leading generative AI service and stay up-to-date with real-time web information.
Opera has been at the forefront of generative AI advancements, aiming to provide users with an exceptional browsing experience that boosts productivity and creativity. Unlike other browser companies, Opera didn't simply add AI services as an afterthought. The developers went back to the drawing board and completely redesigned their flagship browser.
Aria, powered by Opera's Composer AI engine, seamlessly connects with OpenAI's GPT to provide users with an array of features. Users can collaborate with Aria while searching the web, generating text or code, and even receiving support. Aria is well-versed in Opera's support documentation and leverages the company's product knowledge to answer user queries.
One notable addition in Opera One is the brand new command line. With a simple keyboard shortcut, users can engage with Aria instantly, either within the sidebar or alongside their regular browsing. This streamlined interaction makes it convenient for users to ask questions or explore the browser AI's responses.
Additionally, Opera One incorporates the AI Prompts feature, enabling users to access contextual prompts by simply right-clicking or highlighting text in the browser. This powerful functionality is seamlessly integrated into Aria, enhancing the overall browsing experience.
Opera understands that user control is crucial, and with Opera One, they provide an AI experience that puts users in charge. Users can choose to opt into AI services or engage with them according to their preferences. To access Aria, users need to open the browser AI in the sidebar and either log in or sign up for a free Opera account.
Another exciting feature in Opera One is Tab Islands. These innovative islands completely transform how users interact with tabs. By keeping related tabs together based on context, Tab Islands provide an intuitive way to manage multiple tasks. Whether users are planning a trip or working on various Google Docs, they can easily switch between tab islands, ensuring a more organized and focused browsing experience.
Opera has also enhanced the underlying architecture. With a new modular design and a multithreaded compositor, Opera One delivers faster and smoother navigation, setting it apart from other Chromium-based browsers. These technical improvements enable Opera to continue its differentiation and bring forth new features for an exceptional browsing experience.
Opera One is the beginning of a new evolution cycle for the Opera browser. Additional AI-centric updates are planned for later this year, further enhancing the web experience for users. The browser is available for free on Windows, macOS, and Linux. You can experience the power of AI web browsing by downloading Opera One here.