Microsoft is tweaking the Windows 11 Start menu to highlight its own apps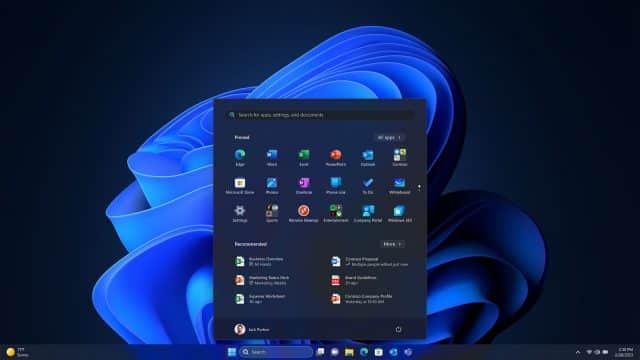 Microsoft is testing a change to the Start menu in Windows 11 that will make it clearer which shortcuts relate to system apps. Built-in apps and tools are highlighted with a new "System" badge.
The update came in recent build of the operating system, but is not currently enabled by default. With a little tweaking, however, it is possible to switch on the new Start menu labeling system.
See also:
As this is a test at the moment, it should come as little surprise that there are a couple of requirements. Firstly, you'll need to have Windows 11 preview build 23493 installed, and then you'll have to turn to the ever-useful ViVeTool to enable the otherwise hidden feature.
As noted by Neowin, the new badging system for Start menu shortcuts was actually introduced a couple of builds ago, but Microsoft made no announcement about it. When it was first added to Insider builds of Windows 11, apps that are included with the OS were labelled with a "Microsoft" badge; this has now been changed to a "System" badge instead.
Whether there is a need to make it easier for users to differentiate between built-in apps and third-party software is unclear, and it's obviously something that Microsoft is not entirely sure of either. But if this new Start menu labeling system seems interesting, here's what you need to do to enable it:
Extract the contents of the zip file to, for example, C:\ViVeTool
Open the Command Prompt with administrator privileges
Type cd C:\ViVeTool and press Enter (changing the path if necessary)
Type vivetool /enable /id:44571814 and press Enter
Type vivetool /enable /id:44573982 and press Enter
Restart Windows