Economic uncertainty drives digital transformation efforts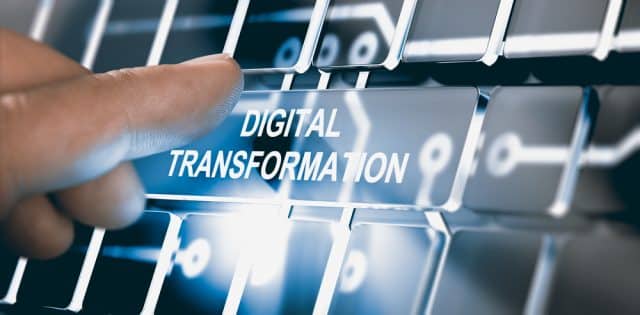 Enterprises plan to invest $33 million in digital transformation projects in the next 12 months, according to a survey of 600 senior IT decision makers.
But the research, from database platform Couchbase, also finds a shift in priorities. 78 percent of IT decision makers confirm their main priorities for transformation have changed in the last three years, and 54 percent say their digital transformation focus has become more reactive to market changes and customer preferences, in order to help the wider organization stay agile.
Developer productivity is also a driver, pressure from developers to support agile development and innovation (44 percent), and empowering developers to build more applications to meet customer needs (44 percent) are the top two motivations behind individual transformation projects.
"IT and digital transformation are vital strategic assets for an enterprise -- whether helping to adopt new technologies like generative AI, creating new services or building resilience and agility in times of uncertainty," says Ravi Mayuram, CTO at Couchbase. "These survey results show how an efficient approach to digital transformation, coupled with technology that allows organizations to take full advantage of resources such as data, cloud and AI can help with business resiliency, and pursue new growth opportunities. And rightly so, empowering developers has emerged as a key priority for enterprises, demonstrating their commitment to innovation and process optimization."
Improving business resilience and efficiency in the face of an evolving global economy is the key goal for 57 percent of respondents. Increased business resilience is the most common benefit from digital projects in the past 12 months, while increased profitability, employee productivity and application performance are the expected benefits for the next 12.
IT leaders are most commonly under pressure from the wider business to adopt serverless computing (identified by 42 percent of respondents), edge computing and IoT (40 percent) and low-or-no-code technologies (39 percent). And while AI demonstrates a huge promise in accelerating and transforming businesses, it is still early days, with IT teams under less pressure today to adopt large language models (LLMs) such as ChatGPT. Only 35 percent say they are under pressure to adopt LLM technology.
"It's clear that IT and business leaders recognize the importance of investing in modernization to drive transformation and achieve their short- and long-term goals efficiently," adds Mayuram. "Organizations must make sure they are giving development teams the tools required to build modern, powerful and innovative applications to meet any use case in a cost-effective way. IT leaders can focus on facilitating the enterprise's adoption of new technologies and approaches while minimizing risk, ensuring effective management and optimizing total cost of ownership and operational efficiency."
the full report is available from the Couchbase site.
Image credit: Olivier26/depositphotos.com