Why hybrid working needs better consolidation of IT [Q&A]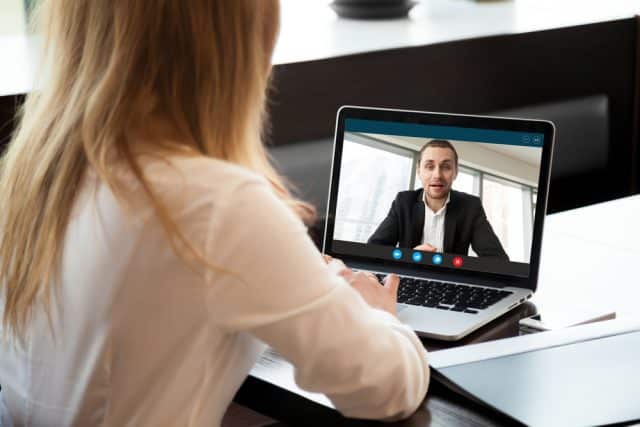 As the pandemic forced many businesses to adopt remote work, IT departments had to quickly adapt to new infrastructures and tools to support their employees from a distance.
But as hybrid working starts to become permanent businesses are reviewing their tech investments and seeking to provide a better remote user experience.
We spoke to Mark Lee, co-founder and CEO of remote access platform Splashtop, to find out how organizations can consolidate remote session technologies to provide their employees with the flexibility, security, and tools they need to be productive from anywhere, at any time.
BN: How has the pandemic impacted the adoption of remote work within businesses?
ML: When the pandemic hit, businesses were rushing to make sure employees can stay productive while working from home. As a result, businesses bought tons of different tools. Microsoft called it the acceleration in digital transformation… Zoom collaboration tools, upgrading VPNs to support more users, Miro for whiteboarding, etc.
At Splashtop, we saw a huge spike in sales of both our remote access product and remote support solution, enabling both work from home, as well as tech support of remote employees, which effectively allowed businesses to stay in business despite a global lockdown.
BN: How do you see the future of remote work evolving?
ML: Hybrid work is here to stay. However, as the world becomes more and more dependent on digital platforms to get work done, cybercrime such as ransomware will continue to cripple many organizations. Businesses large and small as well as government and schools are constantly under cyberattacks. We believe it's every tech vendor's responsibility to take needed measures to help protect users in partnership with IT and MSPs.
Additionally, as organizations continue to look for new ways to streamline IT operations and reduce costs, all while improving the end user experience, tech vendors will be challenged to innovate, integrate, and consolidate tools and features.
BN: As organizations become more cost-conscious in today's economy, they are looking for ways to streamline their IT operations. What can these companies do to maximize their ROI?
ML: At Splashtop, during COVID, we were often using Zoom for video conferencing, while using MS Teams for chats. As Microsoft improved its offering, we dropped Zoom and consolidated to Teams for both chats and video conferencing. I think many businesses I talk to have done similar consolidation. What we have found is that many IT professionals and MSPs are beginning to realize that work-from-home solutions could naturally be combined with remote support and endpoint management solutions. The same IT/MSP staff are responsible for remote employee productivity, as well as supporting remote employees when they run into technical issues. IT also needs to be sure that the devices employees are using have the proper OS/browser patched and antivirus/EDR software updated, before allowing these devices to connect to corporate computers. In the past year, we have seen many businesses begin to migrate towards Splashtop's integrated solution. In the process, customers save costs, reduce complexity, and improve security. We also introduced several integrated security add-ons that further enhance security postures for small businesses, minimizing cyber risks.
Companies are now realizing the benefits of unified platforms for monitoring, help desk management, and remote access to reduce licensing costs, eliminate paying for redundant features, and simplify training.
BN: Are there additional benefits that a consolidated strategy can provide to employees?
ML: There are many benefits that don't come with a price tag. Consolidation of tools reduces complexity for IT/ MSPs, making it easier to maintain security by reducing exposure. Fewer and more integrated tools also simplify and streamline workflows that in turn reduce stress and increase efficiency for technicians. In this economy -- and given the ongoing digital transformation versus cybercrime battle -- fewer toolsets enable IT teams to more easily hire and train talent around specific technologies. Our goal is to enable these optimizations and efficiencies for IT/MSPs while making Splashtop so simple to use that it's transparent to the user. Ideally, employees should forget that they are working in a remote environment and should experience the same level of performance and productivity that they always have.
BN: What additional advancements are underway to support corporate IT departments as remote work is here to stay?
ML: Cybersecurity will remain a top concern, making the adoption of a zero trust framework essential for businesses of all sizes.
It is our goal to provide easy-to-deploy, user-friendly security features and products that offer transparent protection, ensuring small and mid-sized businesses can maintain a secure remote work environment with peace of mind, and without compromising on efficiency or productivity.
The emergence of AI will also assist organizations in improving their remote work environments. However, it's important to balance AI with a human touch. While automation can boost efficiency, human interaction is still critical in building connections, trust, and empathy with customers. Companies that strike a balance between automation and human interactions will have a competitive advantage.
Image credit: fizkes / Shutterstock