Microsoft 365 Copilot is going to be costly for enterprise and business AI users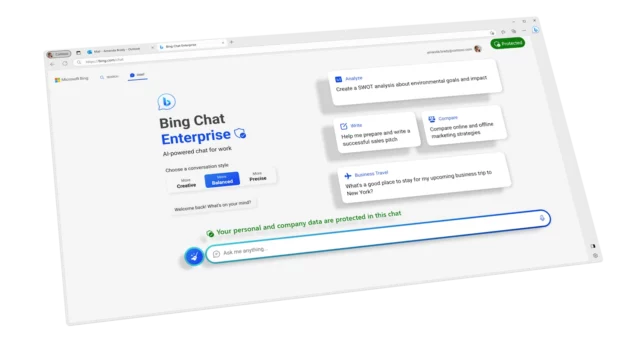 As Microsoft, like just about every other technology company, continues to embrace artificial intelligence, there is a lot of interest in the slew of AI-powered tools that are emerging. One of the most intrigue-inspiring tools is Microsoft Copilot.
We've already seen signs of this generative AI utility in the preview builds of Windows 11, and while there is a great deal of anticipation from home users, Microsoft is setting its sights on businesses and the enterprise. At its Inspire 2023 event, the company has revealed more about its plans, including details of pricing.
See also:
While not extortionate, the cost of Microsoft 365 Copilot pricing for commercial customers is also not exactly cheap. The company plans on charging $30 per user per month for access to the AI tool -- a price that will quickly mount up for environments with large numbers of users.
Regardless, Microsoft is hoping that the largely untapped potential of AI in the workplace and in the enterprise will entice sign-ups in due course. The company says:
Bing Chat Enterprise unlocks generative AI for work. And Microsoft 365 Copilot brings a whole new way of working -- reasoning over all your business data in the context of your enterprise, including the ability to ask questions and get answers from the web. Microsoft 365 Copilot will be available for commercial customers for USD30 per user per month for Microsoft 365 E3, E5, Business Standard, and Business Premium customers when broadly available.
Microsoft is eager to point out that this is not just another run-of-the-mill AI service. It says:
While some generative AI apps focus on a single capability, like real-time transcription or copywriting, Microsoft 365 Copilot is in a class all of its own. It has all the capabilities of Bing Chat Enterprise, plus so much more. Copilot puts thousands of skills at your command and can reason over all your content and context to take on any task. It's grounded in your business data in Microsoft Graph -- that's all your emails, calendar, chats, documents, and more. So, Copilot can generate an update from the morning's meetings, emails, and chat threads to send to the team; get you up to speed on project developments from the last week; or create a SWOT analysis from internal files and data from the web.
And the company is pushing the potential for expansion with integrations: "Microsoft 365 Copilot is incredible on its own, and it's also integrated into the apps that millions of people use every day. Copilot jump-starts your creativity in Microsoft Word, analyzes data in Excel, designs presentations in PowerPoint, triages your Outlook inbox, summarizes meetings in Microsoft Teams -- whether you attended or not -- and so much more".
Full details are available in the blog post here.