Get 'Cloud Auditing Best Practices' (worth $35.99) for FREE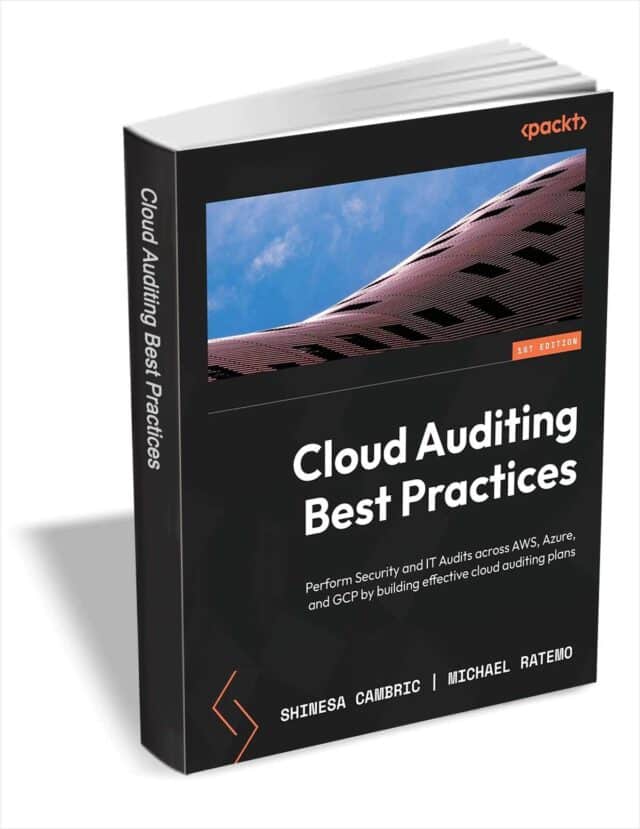 As more and more companies are moving to cloud and multi-cloud environments, being able to assess the compliance of these environments properly is becoming more important.
But in this fast-moving domain, getting the most up-to-date information is a challenge -- so where do you turn? Cloud Auditing Best Practices has all the information you'll need. With an explanation of the fundamental concepts and hands-on walk-throughs of the three big cloud players, this book will get you up to speed with cloud auditing before you know it.
After a quick introduction to cloud architecture and an understanding of the importance of performing cloud control assessments, you'll quickly get to grips with navigating AWS, Azure, and GCP cloud environments.
As you explore the vital role an IT auditor plays in any company's network, you'll learn how to successfully build cloud IT auditing programs, including using standard tools such as Terraform, Azure Automation, AWS Policy Sentry, and many more.
You'll also get plenty of tips and tricks for preparing an effective and advanced audit and understanding how to monitor and assess cloud environments using standard tools.
By the end of this book, you will be able to confidently apply and assess security controls for AWS, Azure, and GCP, allowing you to independently and effectively confirm compliance in the cloud.
Cloud Auditing Best Practices, from Packt, usually retails for $53.99 but BetaNews readers can get it entirely free for a limited time.
All you must do to get your copy for free is go here, enter the required details, and click the Download button.
The offer expires on August 16, so act fast.