Winlator lets you play PC games on your Android phone for free -- here's how to get started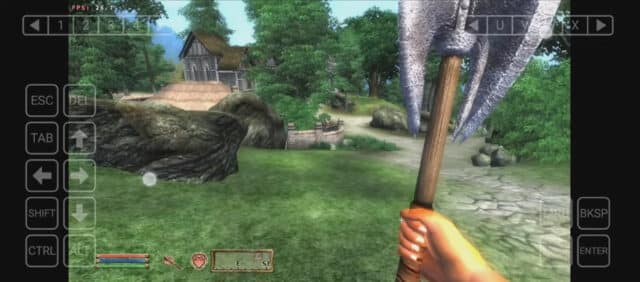 It's pretty easy to get Android games playing on your PC -- you can either make use of the Windows Subsystem for Android on Windows 11, or install a third-party emulator like Bluestacks.
Doing the reverse and playing PC games on your Android device is, naturally, a much harder proposition. However, a new emulator called Winlator means you get started playing your favorite PC games in a matter of minutes.
SEE ALSO: Rectify11: Windows 11 done right
Winlator is an Android app that lets you to run Windows (x86_64) games with Wine and Box86/Box64.
We've tried it, and it works surprisingly well -- for the most part. Naturally some games fail to run and others require tweaks to the resolution. If you don't have any luck, play around the settings and hopefully you'll be able to get your game up and running.
The app itself is much easier to set up than you might expect, although you will need to own the games you want to play as, understandably, it doesn't come with any. It defaults to the Downloads folder, so just drop the games you want to try into there.
To use Winlator, follow these steps:
Download and install the APK from GitHub Releases
Download the OBB file (main.1.com.winlator.obb) and put it into the directory /storage/emulated/0/Android/obb/com.winlator (create it if it doesn't exist)
Launch the app and wait for the installation process to finish
Some games that do run well include Fallout 3, Deus Ex Human Revolution, Mass Effect 2, and Oblivion. You can watch the latter running in the video below.