Google launches new service to eliminate virtual desktops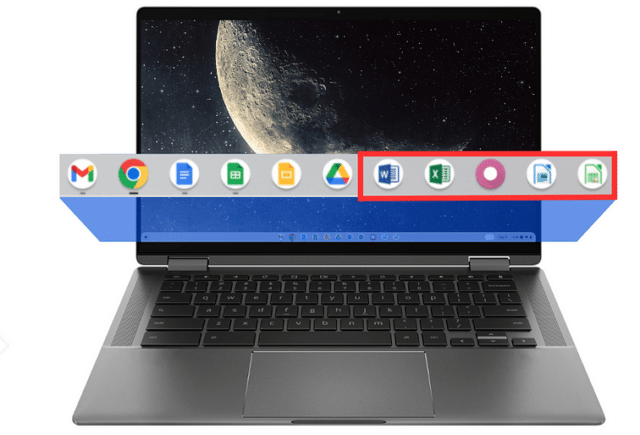 Google and Cameyo are launching a new service that will help organizations to save money and increase productivity by switching from Windows to ChromeOS devices while maintaining access to their Windows apps.
ChromeOS Virtual App Delivery with Cameyo gives organizations the ability to eliminate costly and insecure virtual desktops while still maintaining access to all of their applications. This is claimed to reduce total cost of ownership by 54 percent compared to virtual desktops, improve security, and deliver a better user experience.
"While many organizations previously relied on virtual desktop solutions like VDI and DaaS to deliver their legacy software to end users, many are struggling with the significant overhead caused by delivering full virtual desktops," says Naveen Viswanatha, head of product, ChromeOS Solutions at Google. "In today's cloud-first world, users just need simple and secure access to their apps in a seamless way that optimizes their productivity. That's where ChromeOS Virtual App Delivery with Cameyo comes in."
The integration of Chrome OS and Cameyo means businesses can bring all of their apps -- including Windows, Linux, SaaS, and internal web apps -- to the web, regardless of which cloud or on-premises data center they are hosted on.
Organizations can quickly and easily deliver any application as a PWA to ChromeOS devices via the Google Admin console with just a few clicks. This enables users to simply click on the app icon in their task bar to open the app just as if it were installed on the device. They can also get direct access to their local folders and files from within virtual apps.
"We're ushering in a new era of computing that enables people to simply and securely access all of the apps they need to be productive without the cost, complexity, and security issues of virtual desktops," says Andrew Miller, CEO at Cameyo. "With the integration of ChromeOS and Cameyo, enterprises can eliminate the desktop and adopt modern, cloud-first computing while maintaining seamless access to all their apps."
You can find out more on the Cameyo site.
Image credit: Cameyo