Get 'Mastering Windows Server 2022 -- Fourth Edition' (worth $39.99) for FREE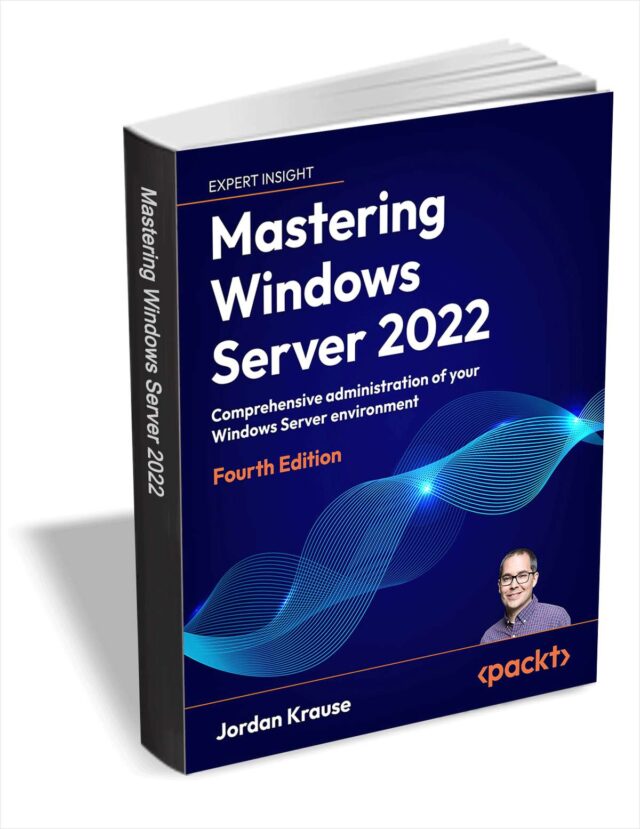 Written by a 10-time Microsoft MVP award winner with over 20 years of IT experience, Mastering Windows Server 2022 is a hands-on guide to administer any Windows Server environment.
Whether new to the server world or working to keep your existing skills sharp, this book aims to be referenced on a regular basis instead of gathering dust on your shelf. Updated with Server 2022 content, it covers a wide variety of information pertaining to your role as a server administrator.
SEE ALSO: Get 'The Kubernetes Bible' (worth $43.99) for FREE
Mastering Windows Server 2022 expands upon versions and licensing models for this OS, and explores the 'single pane of glass' administration methodology by utilizing tools like Server Manager, PowerShell, and even Windows Admin Center.
This book is primarily focused on Windows Server 2022 LTSC version, but follow along as the authors discuss the latest news for SAC server releases as this impacts Containers, Nano Server, and general OS release cadence.
This title covers a range of remote access technologies, and even teaches management of PKI and certificates. You will be empowered to virtualize your datacenter with Hyper-V, and deploy your own Remote Desktop Services "farm". Learn about Server Core, built-in redundancy, and explore troubleshooting skills.
All this on top of chapters about core infrastructure technologies such as Active Directory, DNS, DHCP, and Group Policy.
Mastering Windows Server 2022, from Packt, usually retails for $39.99 but BetaNews readers can get it entirely free for a limited time.
All you must do to get your copy for free is go here, enter the required details, and click the Download button.
The offer expires on August 13, so act fast.